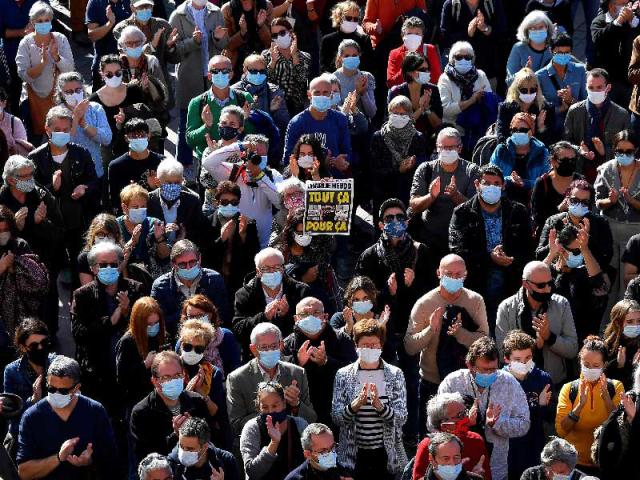 The Grand Imam of Azhar Ahmed al-Tayyeb on Sunday issued a statement condemning all attempts to involve Islam in "political battles".
In his Facebook statement, al-Tayyeb said that "We will not accept our symbols to become victims of a cheap gamble in the marketplace of politics and electoral struggles."
Europe is facing a crisis of narrow agendas and conflicting thoughts, he said, adding that it is the responsibility of all leaders to safeguard peace, respect religion and maintain social security.
The imam's remarks coincide with a statement by French President Emmanuel Macron  regarding the slaying of French teacher Samuel Paty, who Macron said "embodied the republic."
Macron assured that France will never forbid cartoons that criticize public figures.
Paty was decapitated close to his school near Paris for showing cartoons of the Prophet Muhammad in class. His killer, 18-year-old Abdullakh Anzorov, was shot dead by police shortly after the attack.