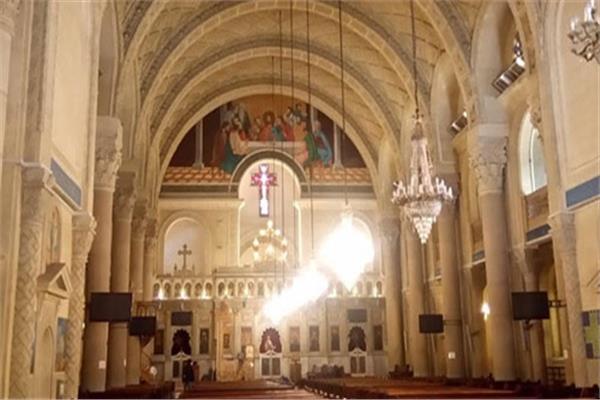 Al-Azhar Grand Sheikh Ahmed al-Tayyeb said that building a mosque in front of a church restricts Christians and hurts them as it encourages harassment.
He assured that al-Azhar had absolutely no qualms about building churches, as is nothing in the Quran or the Prophetic Sunnah that forbids this.
In remarks to the "Sout (voice of) Al-Azhar" magazine, Tayyeb said that Al-Azhar would never interfere to prevent the construction of a church.
The Grand Sheikh of Al-Azhar instead explained that building churches near mosques encourages harassment, which he says has been an inherited tradition amongst villages that has no origin in Islam.
He said, "I am one of those who believe that building a mosque in front of a church is a kind of restriction on Christians, and Islam forbids us to engage in such harassment, because building a mosque in front of a church annoys Christians, and it is a kind of abuse that is forbidden."
"Likewise, I am against building a church in front of a mosque because this matter also disturbs Muslims, and it is a kind of abuse and harassment, and to those who do these actions I say: God's land is wide, so build mosques away from churches, and build churches away from mosques."
"This is an underestimation of worship, houses of worship, and a behavior that Islam does not approve, because it is not required of me as a Muslim to close the church, turn off its lights, and forbid prayer in it. However what is required of me is that if the church is attacked, I, as a Muslim, must defend it."
Tayyeb said that Al-Azhar cherishes the relationship between Egyptians, Muslims and Christians, which stems from the correct understanding of religion.
"Congratulating Christians on holidays is not out of courtesy or formalities, but rather comes from our understanding of the teachings of our true religion, and the relationship between Muslims and Christians is a true embodiment of unity and brotherhood, and that this brotherhood will always remain the solid bond that strengthens the country against difficulties and challenges," he added.