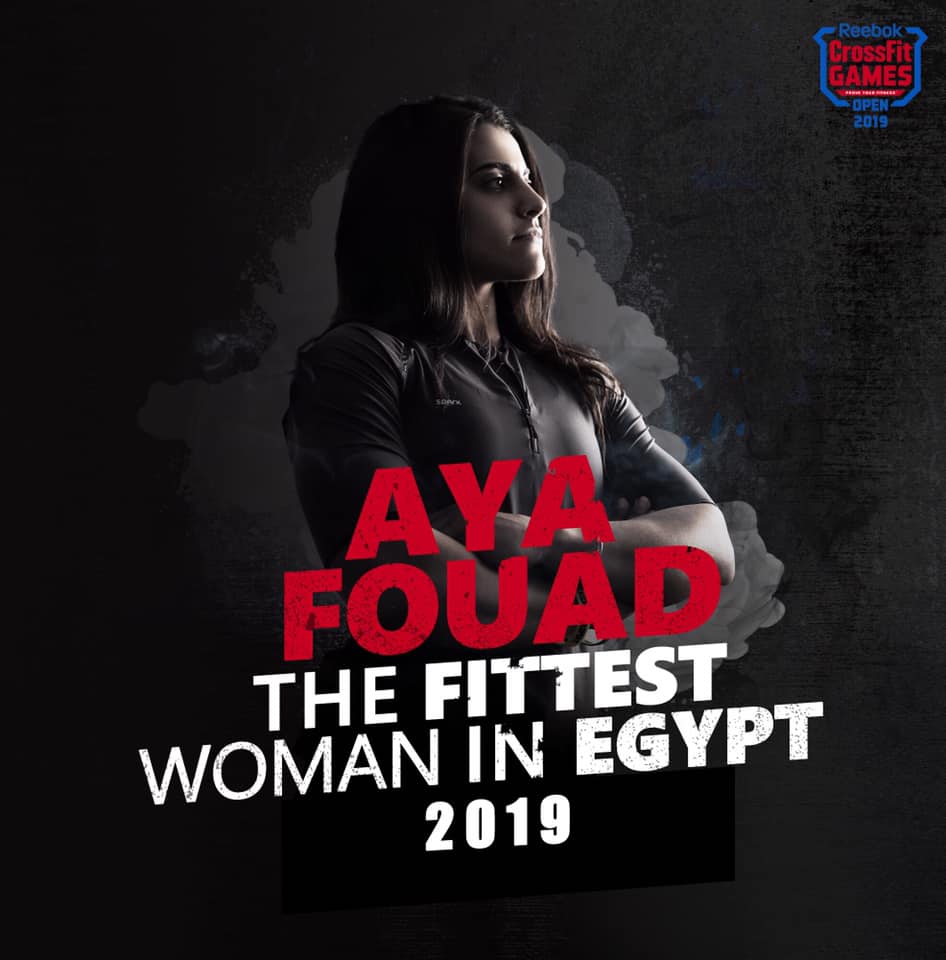 Egyptian athlete and CrossFitter Aya Fouad will be the first ever Egyptian female to represent Egypt on the level of the global championship, which will this year be 2019 Reebok CrossFit Games held in Madison, Wisconsin at the Alliant Energy Center in the US, running from July 29 until August 4.
Fouad posted a screenshot of Reebok's email on her Instagram account announcing that she will participate in 2019 Reebok CrossFit Games. It read: "Congratulations on your performance in the 2019 Open. You have earned a spot as an individual competitor at the 2019 Reebok CrossFit Games."
The Egyptian athlete commented on the news, saying that it took much time reach this landmark achievement that signifies the hard work she devoted to reach the significant spot. She asserted that she has never stopped thinking about this goal. She thanked her families and friends for all the support she received from them in the process of becoming global.
Forbes listed CrossFit as "one of the fastest growing sports in America."
This year, Fouad snatched the title "Fittest Woman in the World". Moreover, she was the was fourth fittest in Egypt last year at the CrossFit Open and the "Fittest in Africa" (Scaled Division), according to CrossFit Tycoons.
The renowned cross fitter is a former rugby player and track and field national champion (javelin thrower), Cairogyms reported.
Taking place since 2007, Reebok CrossFit Games first launched as a small competition and turned into one of the most famed international competitions followed by the CrossFit community across the world.
The championship assembles trainers, athletes, and fans to witness the crowning of the "Fittest Athlete on Earth" among 600 of the greatest athletes on planet, according to an official press release.
Photo credit: CrossFit Tycoons Facebook page