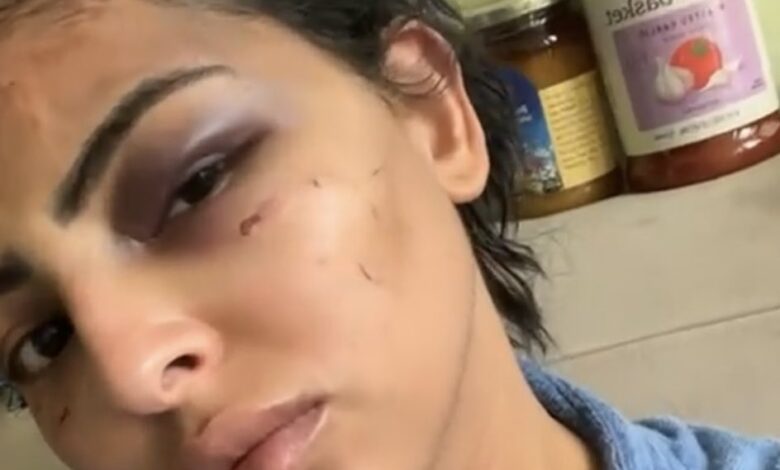 The Public Prosecutor in Kuwait ordered the arrest of a Kuwaiti citizen accused of raping an Egyptian expatriate after she was kidnapped.
The case of the Egyptian expatriate, Nayla Hassan, topped social media trends in Kuwait, after she narrated what happened to her at the hands of the perpetrator.
Hassan said that the suspect took her to Barr al-Salemy, where he assaulted her.
The victim wrote in a now viral post that: "He claimed that I wanted to rob him, and he beat me, but the forensic teams seized my clothes, and the police kept me so that I would not take a shower or change clothes."
The Public Prosecutor in Kuwait ordered authorities track down: "A citizen with criminal records, against the background of his accusation by an Arab expatriate in the third decade of kidnapping her under threat, beating, heading to Barr al-Salemy and assaulting her, according to the victim's assertion."
Police inquiry into the defendant revealed that he "Has a criminal record in drug abuse, theft and robbery cases, and had previously impersonated the son of one of a National Assembly member."
A security source said that "An Arab expatriate submitted to one of the police stations in the capital and stated in the details of the case that she was assaulted by a citizen, After she was kidnapped. And the suspect took her to Barr al-Salemy and assaulted her forcibly despite her pleas to him not to do so."
The source added: "The woman's statements were recorded in an official report, and the citizen had previously entered the central prison several times against the background of cases of drug possession, abuse, theft and robbery."
Twitter users demanded that the perpetrator be held accountable and that the incident be investigated, after the hashtag about the issue spread widely in Kuwait.
According to Al-Anbaa newspaper extra, information circulated two days ago said that the perpetrator, through intermediaries, proposed marriage to the victim to avoid prosecution for kidnapping, forced sexual intercourse, assault and other charges.
Kuwaiti women's rights activist, Dalal Almusallam, wrote on Twitter: "An Egyptian woman was beaten, raped and kidnapped by a Kuwaiti person and she wants justice and protection, and does not want to marry the rapist."
The activist posted the admission of the victim to al-Jahraa Hospital in Kuwait on May 25th, showcasing her injuries from the assault.
In another tweet, Almusallam said: "I salute the Egyptian woman who was raped by a Kuwaiti man and she did not remain silent, but rather wants the world to know the name of the criminal and the facts of the incident! She was beaten, kidnapped and raped by an impersonator of the son of a parliamentarian."