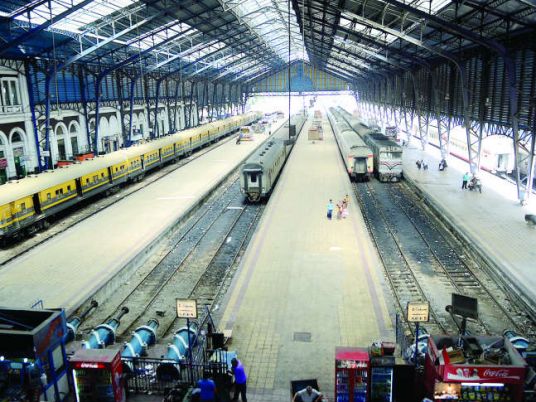 The House of Representatives approved during its plenary session on Tuesday the President of the Arab Republic's Decree No. 495 of 2021 on an export credit agreement of LE 8.5 million euros between the National Railways Authority and the Unicredit Bank Austria to provide banking services to companies and banking investments to finance the purchase of heavy construction equipment.
The Chairman of the Transport and Communications Committee of the House of Representatives Alaa Abed reviewed the joint report of the Transport and Communications Committee and the House of Representatives' Plan, Budget and Economic Affairs Committees, on the agreement.
Abed said that the agreement supports the state's resources in implementing railway development projects.
The railway development will raise the railroad ability to carry high speeds for new trains, raise capacity to operate a greater number of trains, reduce annual maintenance costs, and raise the efficiency of operation on railway lines, he said.
The report praised in its report the role of the Ministry of International Cooperation in concluding the agreement  with easy financial terms.
These represented the zero interest imposed on the loan and the low rates of fees imposed on it, in addition to the Austrian Ministry of Finance bearing 40 percent of the guarantee premium,  estimated at a margin of one percent, Abed said.