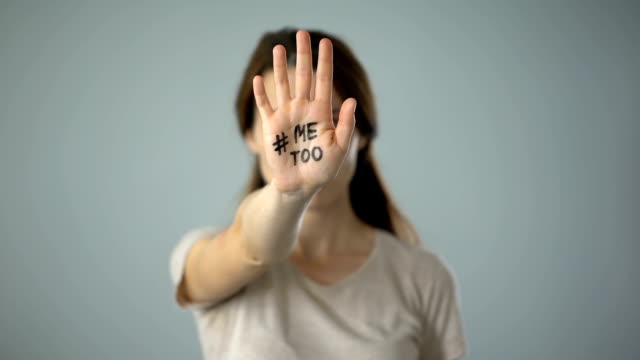 The American University in Cairo is hosting the second conference of the "Ehna" (We) initiative to discuss sexual harassment in Egypt, under the title "The Relation Between Our Roles in Society and Sexual Harassment".
The second edition will include panel discussions and workshops to discuss reasons behind accepting harassment as a normal thing in society, the positive or negative impact of media on harassment crisis, how to set boundaries and create a safe environment in schools, universities and workplaces, and how to use social media to create awareness and other topics related to harassment.
The second conference of the initiative, in Arabic, will be held in the Ewart Hall, American University, Tahrir Square, on December 10 and 11, from 10 am to 5:30 pm.
The conference aims to provide a comprehensive platform for experts in this field to discuss the issue of harassment and support all initiatives and institutions working to combat sexual harassment in Egypt by sharing their various experiences and services to survivors of sexual assault and harassment.
Attendees will include Professor of Journalism and Media Practitioner at the American University in Cairo and member of the National Council for Women Mervat Abu Ouf, CEO of Fit for Life Khaled Habib, Director of Safe Kids Sarah Aziz and CEO of Mother Being Nour Imam, Psychologist Noha al-Nahhas, Director of Heal Counseling Fatma Naout, actress Jamila Awad and other activists.
The "Ehna" initiative aims to spread awareness about sexual harassment and bring closer community members and professionals by providing educational programs and events. The initiative held the first conference to combat sexual harassment in Egypt in November 2020, with the attendance of more than 700 people online from 20 countries.
The university has a zero-tolerance policy for sexual harassment on its campuses in New Cairo and Tahrir Square. It also uses an online reporting system for anyone who has been harassed or discriminated against, in addition to establishing a specialized office to receive complaints from all members of the community.
The university reports directly to the university's president's office.
Last year, a series of dialogues "We Must Speak" was launched as part of the "We Must Speak" initiative to raise awareness of harassment and dealt with many important issues.