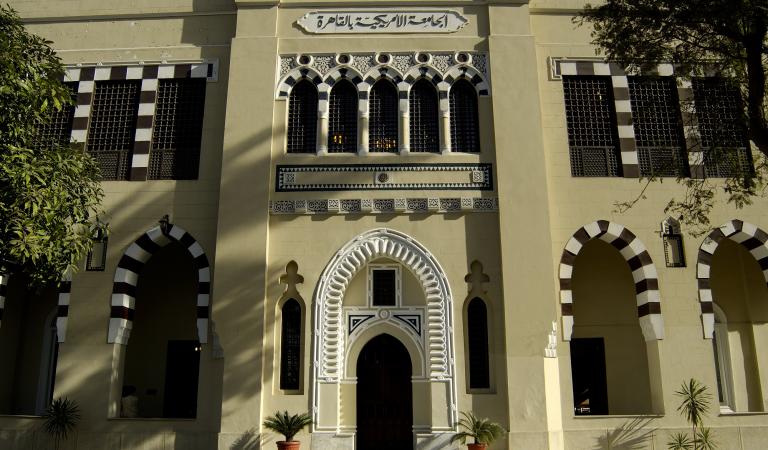 The American University of Cairo (AUC) is to create a new cultural center on its campus, after signing a memorandum of funding with businessman and Free Egyptians Party founder Naguib Sawaris on Monday, reported Al-Masry Al-Youm.
The Tahrir Cultural Center, completely owned and run by the AUC, will present a variety of cultural events including music, art galleries, conferences, dance shows, book clubs, plays and movie showings.
It will officially open on February 2019, to coincide with the 100th anniversary of the AUC.
The memorandum also includes an agreement for Sawiris to renovate the buildings which will host the cultural center.
It specifies that the university will continue to host all of its current programs including workplace education, classes, lectures, and all public and private university events.
During the memorandum's signing, AUC President Francis Riccardioni commented, "AUC has always been an integral part of Egyptian society, and the cultural center will move forward our vision to revamp the American University's role as a cultural center in downtown Cairo. We are grateful for Engineer Sawiris's generous contribution, and his vision to support the arts in Egypt and the region."
Sawiris echoed Riccardioni's tribute, stating, "I strongly believe in the power of art and culture to change societies, and to provide a positive long-term impact to youth and children. I believe that at this point, Egypt is in dire need of this positive influence."
The center's future president Ali Murad added that it would be a massive addition to the Tahrir campus, and "act as a beacon in the heart of Cairo, to spread culture to Egyptians and visitors of the country. We hope the launch of the center will lead to the creation of similar centers, not only in Cairo but in different governorates."
"Culture," Murad continued, "is a residual process that begins in childhood and continues for life, which is why the center targets not only youth – despite them being the real power of Egypt – but all ages."
AUC's cooperation with Sawiris stretches back to 2017, when the business magnate joined the University's Board of Trustees. In his welcoming to the board, chair of AUC's Board of Trustees Atef Eltoukhy remarked, "Naguib Sawiris is a man who needs no introduction. His successful business ventures inside and outside of Egypt speak volumes of his extraordinary capabilities, talent and competence. We look forward to working with him on the board, as AUC prepares for its next 100 years."
Sawiris made a name for himself through owning successful businesses alongside his family. He is the former chairman of the Orascom Telecom company, where he made most of his fortune, stepping down in 2017. Sawaris also has interests in mining and construction.
In 2018, Naguib Sawiris was ranked the second richest person in Egypt, second only to his brother, Nassif Sawiris. Forbes has ranked Naguib the 550th richest person in the world.