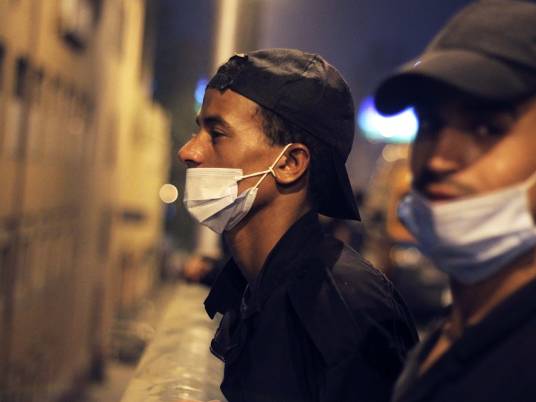 Two gunmen in a taxi attacked armed forces at a checkpoint in Beni Suef using bird shot. The men and the forces exchanged fire which resulted in the injury of an army recruit in the foot and an injury to one of the gunmen.
The checkpoint is located near Omar bin Abdulaziz Square in the Directorate Sq. It had been occupied by a Muslim Brotherhood sit-in for 40 days until its dispersal 4 days ago.
After the exchange of fire, the taxi driver and other gunman abandoned the taxi and fled the scene. Army forces handed the taxi to Criminal Investigations and took the injured attacker to Beni Suef General Hospital amid tight security measures.
Army forces combed the area after the incident using 3 armored vehicles. They arrested 3 people, who had hidden inside a tire store, for possessing 3 bird shot guns and handed them to the Beni Suef Security Directorate.
The number of attacks against military and police forces has increased severely since security forces dispersed sit-ins supporting deposed President Mohamed Morsi last week, resulting in the deaths of hundreds.
On the other hand, 25 central security soldiers were killed on Monday morning in an attack by unknown assailants near a security camp in Rafah, North Sinai, in the worst attack on security forces this year.
Edited translation from Al-Masry Al-Youm