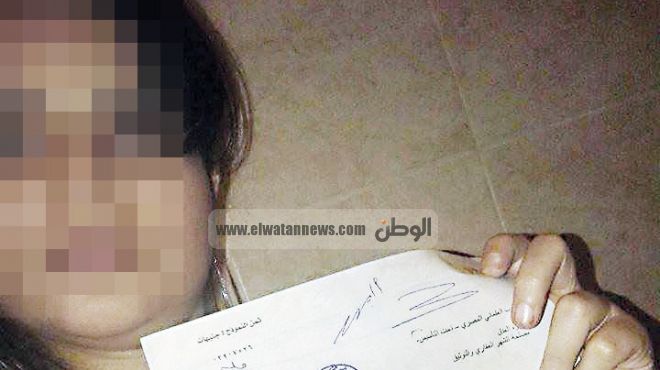 According to Al-Watan newspaper, Egyptian atheists have launched a campaign on Facebook to collect signatures for a party that they would call the "Egyptian Secular Party," which would include secularists, atheists and liberal thinkers. It would also be committed to defend freedom of belief and atheism, and work on removing Egypt's Islamic identity from the Constitution.
Co-founder, Mahmoud Awad told Al-Watan that there are four kinds of atheists in Egypt. "There are those who believe in the existence of God but not in religion, the agnostics who only doubt the existence of God, the indifferent ones who do not care to know if there is a God or not, and those who neither believe in God nor in religion," he explained.
Hisham Auf, the representative of the founders, said they aim to collect 5,000 signatures from 10 different governorates to submit an application to the Political Parties Affairs Committee.
"The party will face the Al-Azhar's encroachment on society and its alliance with the Salafis, which the government is unable to do," he said, adding that it will adopt secularism overtly, unlike other parties that shy away from announcing their real position.
"It will explain what secularism really means in order to refute the misleading definition propagated by the Islamists," he said. "We do not intend to have a majority party, but rather a party of an influential minority."
He added that the party will call for a modern constitution, based on the principle of citizenship, the abolition of religious parties, reducing the role of Al-Azhar in political life and its guardianship of thought, art and the media, and the right to civil marriage for Muslims and Christians.
He also said the party will also address inheritance and personal status laws, remove religious affiliation from ID Cards, call for abolishing laws penalizing the defamation of religion, and support freedom of creativity and art.
He said the identity of the party is "purely Egyptian". "Now is a good time to form the party, given the current differences between the Al-Azhar and the Salafis on the one hand, and the differences between the Salafis and secularists like Islam Beheiry and Ibrahim Eissa on the other," he said.
The second article of the Constitution states that Islam is the state religion, Arabic is its official language, and the principles of Islamic Sharia are the main source of legislation.
Dar al-Ifta issued a report in December last year, saying that there are 866 atheists in Egypt, followed by 325 in Morocco, 320 in Tunisia and 32 in Yemen, considering it a great hazard to Arab societies.
However, The Guardian newspaper quoted a study of the Gallup Institute conducted in 2012, contending that 30 percent of Egyptians are atheists. The Burson Marsteller Corporation of New York said 3 percent of Egyptians are atheists, according to a poll conducted by the Eastern Michigan University after the January 25, 2011 revolution.