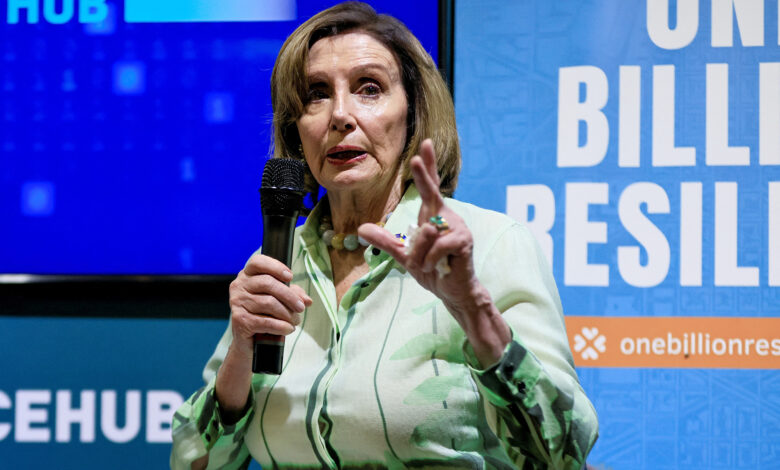 House Speaker Nancy Pelosi acknowledged Thursday that after the midterm elections, Democrats will need to partner with Republicans on taking steps to fight climate change, even as she cast doubt on the opposing party's willingness to take action.
"It's hard to speak in terms of the midterm elections in this subject because we have had, shall we say, a disagreement on the subject," Pelosi said during an event at the COP27 conference being held in Sharm El-Sheikh, Egypt.
"Our colleagues said why are we having this discussion, there is no climate crisis, it's all a hoax," she said of the GOP reaction to investments meant to combat climate change that were included in the Inflation Reduction Act. "We have to get over that. I place my confidence in their children, who will hopefully teach their parents that this is urgent, long overdue."
Pelosi is leading a congressional delegation to the climate summit comprised only of Democrats. A separate group of House Republicans representing the Conservative Climate Caucus is also present.
Pelosi didn't respond to questions about whether Democrats can retain a majority at the end of her event.