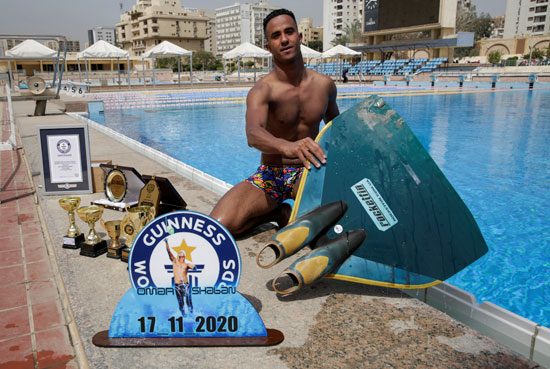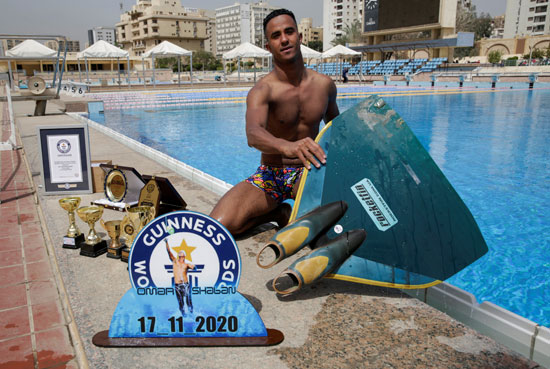 Egyptian swimmer Omar Sayed Shaaban has entered the Guinness Book of Records by achieving the highest jump out of water using a monofin, as shown in a clip on Al Arabiya TV.
During the video, Shaaban talked about his ability to jump 2.3 meters (7ft 11.8in) using a monofin, breaking the previous record of two meters held by three swimmers – two Italian and one Egyptian.
According to the video, Shaaban aspires to be the fastest swimmer in the world, with this achievement being just the beginning of his journey to achieving other world titles.
A video of Shaaban breaking the record can be viewed here.
According to Guinness World Records, Shaaban is a civil engineering student from Ismailia. He trains three times per day and currently holds the title for second fastest swimmer in the world (junior division).