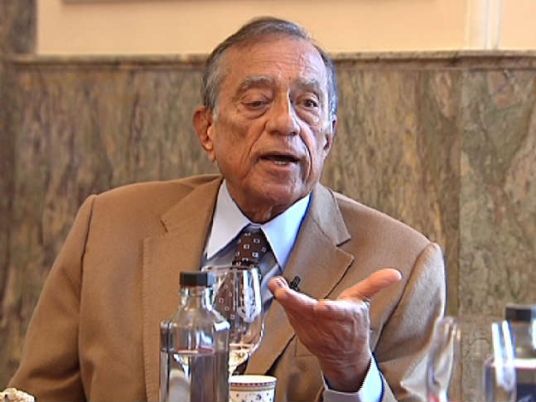 The Cairo Criminal Court ordered on Sunday freezing the assets of former petroleum minister Sameh Fahmy and fugitive energy tycoon Hussein Salem over corruption investigations involving both.
The order also extends to members of the pair's families, as well as two officials at the petroleum company ran by Fahmy.
Investigators are probing suspicions of corruption and profiteering in a power supply contract signed between Fahmy's petroleum company, MIDOR, and Salem's electricity company, MidElec.
Last February, Fahmy Salem were acquitted of corruption charges related to Egypt's now-defunct natural gas export deal with Israel.
Edited translation from MENA