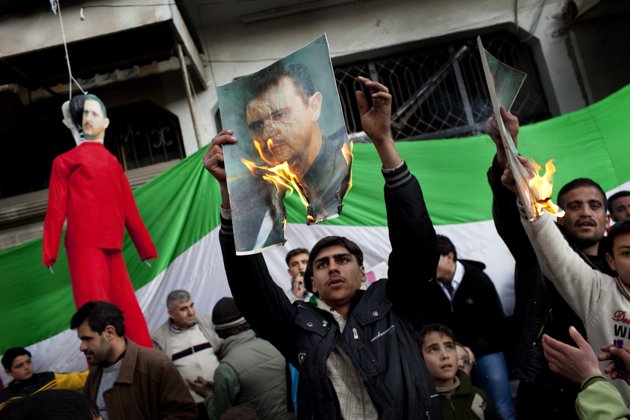 DAMASCUS — Syrian President Bashar al-Assad, facing a one-year revolt against his rule, set parliamentary elections under his country's new constitution for 7 May, the parliament's website said.
The poll will be the first under the constitution approved by referendum in February, which allows for multiple party elections but has been rejected by those who have joined the uprising.
Authorities say Assad's move toward elections shows his commitment toward reform after a year-long internal uprising and amid growing international pressure on Syria.
Assad's opponents say the constitution is illegitimate and insist the president must give up power.
"Of course we will boycott the elections because they will be fixed. But this is not a main focus for us. What we want is real change with a real presidential election, which Assad would surely lose," Melhem al-Droubi, a member of the Syrian Muslim Brotherhood and the Syrian National Council told Reuters in Beirut by telephone.
The state's crackdown on an uprising that began as peaceful protests last March has grown increasingly bloody since rebels began fighting Assad's forces. Damascus says it is confronting militants steered from abroad.
The elections will be the first to follow the constitution's new outline for political plurality, revoking a clause put in place by Assad's late father Hafez al-Assad who ruled for nearly 30 years until his death in 2000. The clause stated that Assad's ruling Baath Party was "leader of state and society."
Under the new constitution, parties cannot be based on religion, profession or regional interests. This would exclude the outlawed Muslim Brotherhood or Kurdish parties seeking regional autonomy.