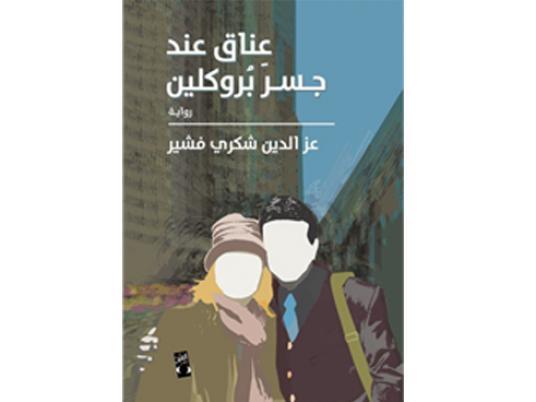 Amr Salama's latest film "Asmaa" stirred up a lot of hype before it opened in Egyptian movie theaters last week. It won several awards after its debut at the Abu Dhabi Film Festival last October. The real controversy, however, is about its storyline: the life of an HIV-AIDS patient in Egypt.
But "Asmaa" is not a film about AIDS, as Salama confirms: "It's rather about love, courage, overcoming fear and fighting for personal rights."
On that level, Salama is quite right. One cannot help but take up the personal struggle of the protagonist while watching the film. Acted by Tunisian starlet Hend Sabry in her strongest role to date, Asmaa (a name meaning "Names") is an HIV-AIDS patient in her 40s who flees her village to Cairo with her teenage daughter, Habiba. Two facts dominate Asmaa's life. She is HIV positive, and she is dying from a failing gallbladder.
Doctors refuse to perform needed surgery on her gallbladder when she tells them about her HIV infection. She refuses to hide the information when she goes to the hospital, although she also refuses to explain how she caught the virus. One "pious" doctor running a big charity foundation agrees to conduct the surgery if she confirms that she was not infected while committing a sin or adultery. In the face of societal hypocrisy, Asmaa asks the doctor to examine his own practice and stop judging others.
Fulfilling her husband's last wish before he dies, Asmaa carries his baby even though her husband was infected while serving prison time. She is able to live with the disease for years, until she starts developing gallbladder problems.
The melodrama takes complicated turns when Asmaa decides to appear on a popular TV show in an effort to gain funding for her surgery.
Mohsen, a persistent and funny talk show host, helps Asmaa go public with her painful story. Maged al-Kedwani plays the role with sensitivity and passion, and earned the prize of best actor from the Abu Dhabi Festival.
Mohsen insists that Asmaa reveals her face to the audience, instead of staying anonymous. This becomes Asmaa's real struggle: her fight against social stigma, widespread prejudices and the alienation of HIV patients.
She agrees to do it, while refusing to reveal how she was infected. At the end of the show, she says: "If I die, it won't be because of my disease; it's rather because of yours."
"The real woman [Asmaa] died because her gallbladder burst," explained Salama. "I didn't meet her personally, but through other patients, I met her daughters." The screenplay is based on true stories, which Salama collected over a period of three years.
"I remember our debates on the set when crew members learned for the first time the idea of this film," said Salama. "We got banned from filming at the Cairo Airport when they knew the film's topic, although we had the required permits."
Salama expects similar debates to flare up among film viewers, but at least now HIV patients are given a human face and a character of depth that people can identify with. In fact, some HIV patients appear in minor roles in the movie, which was mentioned in the end credits — a clear message from the filmmakers to the public.
Keeping it real was the most important thing for the film's crew. The cinematography and editing preserved the rough contours of the story, while making it just as expressive. "I have to say I was greatly influenced by the 1970s documentaries and was aiming for the 'ruthless realism' sometimes used by iconic filmmaker Atef al-Tayeb," said Salama.
"Asmaa" will be shown next at the Wahran Festival in Algeria and Palm Springs International Film Festival in California.