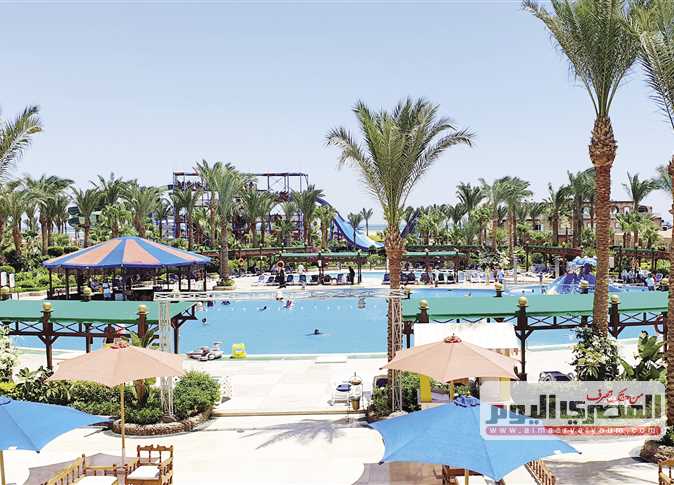 Hurghada's hotels and tourist villages are in fierce competition to attract the biggest share of domestic tourists and compensate for the severe decline in foreign tourism during the upcoming mid-year vacation that ends on February 20.
Starting Saturday, several tourist villages have offered to reduce reservation prices beginning from LE600 for a double room with all-inclusive accommodation, to attract the largest number of customers.
Additional incentives involved reducing reservations from 30 to 50 percent of the double room's cost, whose prices in five-star hotels decreased from LE3,000 to LE1,600 for all-inclusive accommodation, and in four-star hotels from LE1,600 to LE 600.
Reservation rates have also decreased in hotels in special areas that attract high-income people and celebrities in Soma Bay, Makadi Bay, Sahl Hasheesh and al-Gouna because of low demand from locals and decline of foreign tourism.
The reception director at a Hurghada hotel, Hossam Saleh, said that hotel administrations and tourism companies seek to provide the best offers and discounts to attract citizens and provide incentives such as by adding a free night to the three-night reservation, or free reservations for children under 12 years old.
And the director of a foreign tourism company Mahmoud Arafa said that foreign tourism coming to Hurghada is still low due to the suspension of flights from major markets such as Germany and Britain.
Tourist villages and hotels operate at a rate of 50 percent occupancy set by the Cabinet as part of protocols to limit the coronavirus, which has contributed to increasing competition between hotels and tourist villages to reserve their percentage in full so that they do not suffer losses.
The committees of the ministries of health and tourism continue to carry out periodic and sudden inspections of the quality of services provided in hotels, and their commitment to apply all preventive and precautionary measures alongside investigate any complaints from customers.