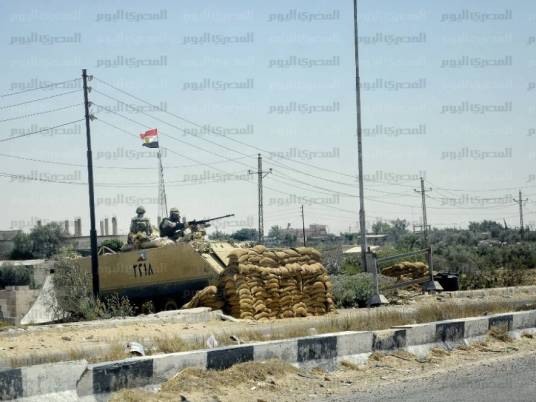 Unknown assailants using live ammunition attacked an army vehicle on the Ismailiya – Port Said road near the village of Abu Khalifa. Two recruits were killed and an officer and recruit were injured. The attackers then fled the scene, said a security source.
Army and police forces headed to the scene to examine the site of the attack, then began combing the surrounding area carefully.
Violence against security forces in Sinai has increased drastically since the army ousted Islamist President Mohamed Morsy in early July.
After pro-Morsy sit-ins in Rabea al-Adaweya and Nahda Square were dispersed on 14 August, resulting in the hundreds of deaths, violence took another leap. Security forces were attacked in many areas around the country, and many police stations and army checkpoints were attacked or burned down. Dozens were killed in these attacks.
On Monday, 25 central security soldiers were killed in an attack by unknown assailants near a security camp in Rafah, North Sinai. It was the worst attack on security forces this year.
Edited translation from Al-Masry Al-Youm