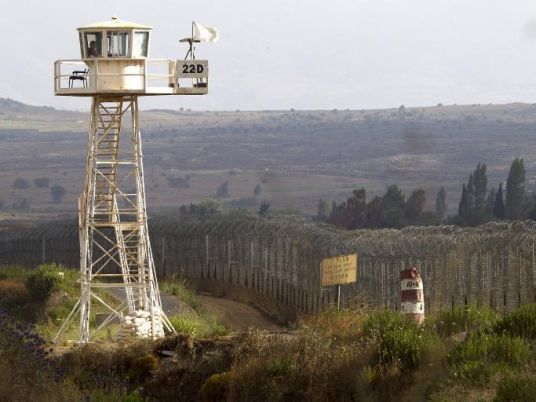 At least two rockets fired from Syria hit the Israeli-occupied Golan Heights on Tuesday prompting Israeli forces to return fire, the army said.
There were no immediate reports of casualties on the Israeli side.
But the army said it had evacuated visitors from the Mount Hermon ski resort near the armistice line and security sources said that farmers were told to leave their fields and go into bomb shelters.
Police said they had set up roadblocks to stop civilians entering the area.
Tensions on the Golan have been running high since a 18 January Israeli air strike killed six fighters of Lebanese militant group Hezbollah and an Iranian general on the Syrian-controlled side of the strategic plateau.
In August, five rockets fired from Syria hit the Israeli-occupied sector and in July Israel shelled Syrian army positions in response to a rocket.
Israel seized 1,200 square kilometres (460 square miles) of the Golan from Syria in the Six-Day War of 1967 and annexed it in 1981 in a move never recognised by the international community.
Syria and Israel are still officially in a state of war.