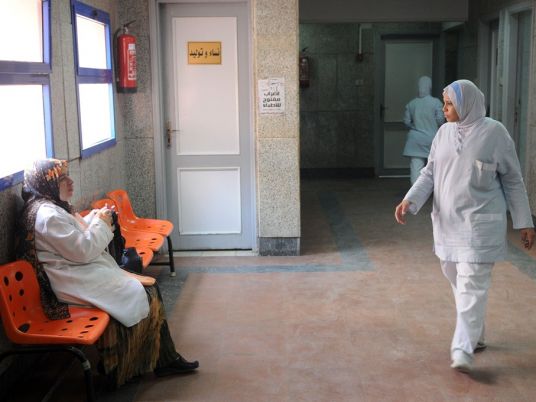 The family infected with the 'unidentified virus' in Shubra al-Kheima district, comprised of 11 members including three children, has revealed the intervention of leaders from the Egyptian army to assist in diagnosing the virus and find treatment for it. This occurred after President Abdel Fattah al-Sisi met with Health Minister Ahmed Emad over the issue.
Mohamed Reda, the family member whose daughter Malak was the most recent child to have died after falling victim to the virus, said several leaders from the army met with him and his family upon Sisi's instructions and that they proposed the travel of his brother, who was the first victim, abroad.
Speaking to Al-Masry Al-Youm, Reda said that huge number of doctors and army officials, including chief of Al-Galaa Military Hospital, follow up on the case of Lujain, Malak's cousin, who was being treated at Galaa hospital, in a coma, for fifty days.
The children were kept at home for 15 days, but they were now back at school again. The parents, however, have not gone back to work yet, he said. Family relatives refrained from visiting, fearing infection.
One of the family members, according to Reda, started suffering the symptoms of the disease a few days ago. They transferred him to Imbaba fever hospital, where doctors tried to treat him using solutions, but the family refused, fearing the side effects that have claimed the lives of the three children already.
Doctor Amr Qandil, head of the Health Ministry's Preventive Medicine Department, then came to calm down the family and follow up on the cases, some of whom were allowed to leave hospital.
Edited translation from Al-Masry Al-Youm