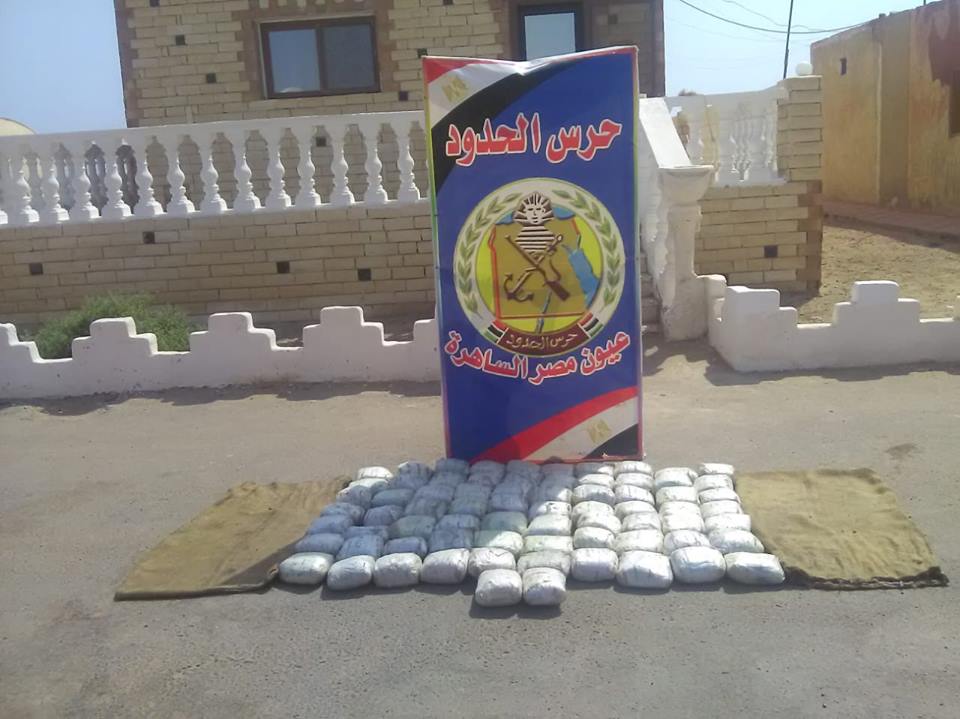 Armed forces have successfully foiled a drug smuggling attempt through the country's southern borders, the official Spokesperson of the Armed forces Tamer al-Refai said on Monday.
Refai said that Border Guard Forces were informed smugglers would transfer a drug shipment into Egypt through the southern borders.
"Border Guard Personnel monitored and pursued the criminals. They foiled the smuggling operation when the criminals tried to penetrate the southern borders, resulting in the seizure of a four wheel drive vehicle carrying a large amount of drugs, such as 72 kilograms of Heroin," Refai explained.
"Border Guard Forces keep on efforts to eliminate criminals, smugglers and drug dealers who harm Egypt's national security through the country's borders," he added.
Edited translation from Al-Masry Al-Youm