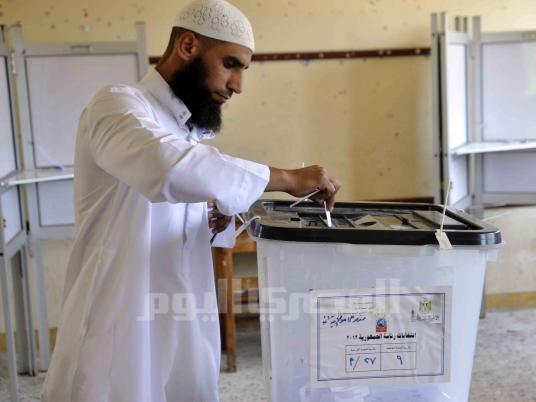 The Egyptian army destroyed a tunnel under construction that had been intended to be used for smuggling cars through the Gaza Strip border, the army said Sunday.
Ahmed Ali, the official Egyptian army spokesperson, said on the official army Facebook page that Second Field Army border guards, in cooperation with the army engineering division, destroyed the tunnel, adding that the Military Intelligence had previously discovered it.
The tunnel is 5 meters by 3.5 meters, with a 3-meter depth, Ali said. He also posted a video clip of the tunnel demolition, and, according to the video, the operation is part of the military's efforts to prevent illegal crossing and smuggling across the Egypt-Gaza border.
The army announced later Sunday on its Facebook page that Second Field Army border guards had arrested a farmer, Al-Sayed Lafy of Sharqiya, while he was driving his pickup truck through the Salam Bridge checkpoint, because they found automatic weapons in the truck.
Those weapons included 16 automatic rifles, a telescope and 14 metal jackets, all hidden beneath the bed of the truck, Ali said.
In February, Egypt's army has started a campaign to flood all smuggling tunnels to Gaza, a move that angered Hamas, the movement ruling the strip.
A militant attack in Sinai last year left 16 Egyptian border guards dead. The Egyptian government said some of the gunmen had crossed into Egypt through the Gaza tunnels.
The tunnels network has been a lifeline for some 1.7 million Palestinians in Gaza, bringing in an estimated 30 percent of all goods that reach the enclave and circumventing an Israeli blockade on Gaza that has lasted more than seven years.