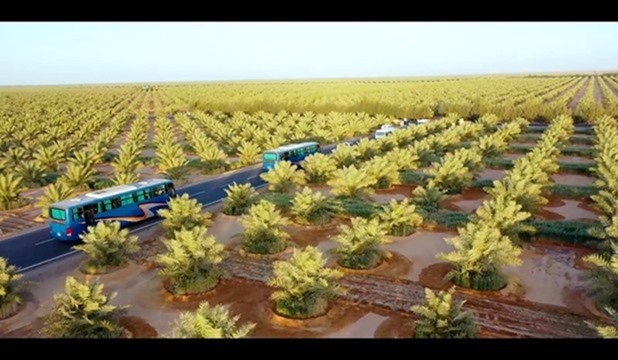 Popular defense leaders and military commanders continued organizing field visits for university students to a number of mega development projects as part of the Armed Forces campaign titled "See for Yourself" to brief the Egyptian people on the State's mega projects nationwide.
The visits included El Nasr for Intermediate Chemicals Company, which is one of the key companies in the Middle East in this field.
They also paid visits to Marble and Granite Factory in El Ain El Sokhna, Toshka farms and the Black Sand Factory in Kafr El Sheikh.
The students voiced their happiness over such visits and extended thanks to the Armed Forces which provided them such opportunity to inspire them with hope over Egypt's ability to counter challenges with the hands of its people.