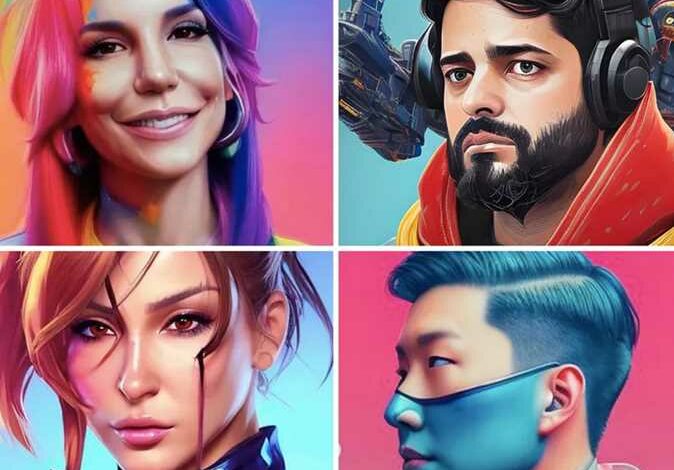 There is a new popular demand for apps that convert images using artificial intelligence from users of social media platforms, and the subsequent sharing of them on personal accounts.
Most users have responded well to the images.
Whether they be between of ancient times or colorful plastic paintings.
This was especially evident after many famous people shared their edited photos.
The question now is how dangerous are these apps?
AI photo editing apps
The most popular in use were the "Lensa AI," and "dawn AI" as they add "Magic Avatar" features.
Using artificial intelligence to edit images, processing between 10 to 20 personal images using the open source artificial intelligence model called Stable Diffusion.
As for privacy concerns, Prisma Labs said that users' personal images are permanently deleted from their servers as soon as users' avatars, along with any models attached to them, are created.
To the app, a person can download the application, open it and click on the "Magic Avatars" title that appears a yellow button, then choose from 10 to 20 avatars, then click Continue.
Immediately a group of images modified by artificial intelligence appear.
Do AI photo editing apps charge a fee? 
Some applications provide a free trial, and others offer three types of choices for US$ 3.99, and they increase according to the required number, ranging from 50 images, 100 images, or 200 images. Depending on the number of photos chosen, the processing process takes from 20 to 40 minutes.
Twenty million is the number of downloads of one application, and the applications are available on Google Play and the App Store.
This process takes a few minutes to complete, sometimes up to 40 minutes in some applications.