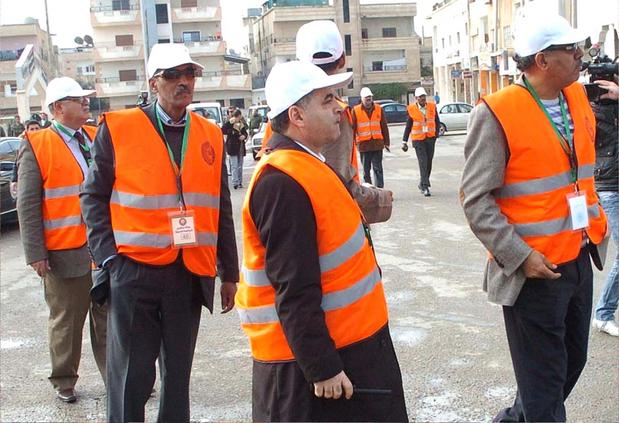 The Arab League's monitoring mission to Syria has been frozen given the escalation of violence in the country, the Arab League said in a statement on Saturday.
"It has been decided to immediately stop the work of the Arab League's mission to Syria pending presention of the issue to the league's council," the secretary general of the Arab League said in a statement.
The mission would remain in Syria, a source at the league had earlier told Reuters, but would temporarily freeze its work.
The head of the monitoring mission, Ambassador Adnan al-Khodeir, had earlier said that the general secretariat of the league would take all the necessary procedures to protect the safety of its monitors in Syria.
The league's announcement came hours after activists said the bodies of 17 men previously held by Syrian security forces were found in the city of Hama. The bodies were allegedly those of victims of the deadly struggle between President Bashar Assad and those determined to topple him.
Elsewhere in Syria, security forces firing mortars at the northeastern town of Quwaira killed an infant, activists said.
An oil pipeline was also set ablaze in the town at dawn, although it was not immediately clear if this was the work of saboteurs or the result of firing by security forces. The pipeline supplies crude oil to the Banias refinery.
On Saturday, the UK-based opposition group the Syrian Observatory for Human Rights claim that 130 killed across Syria in the last 24 hours by military.
The Arab League and Western countries are pushing for a UN Security Council resolution on Syria, where the United Nations says more than 5,400 people have been killed in protests against the rule of Assad, which began in March.
The UN Security Council discussed a draft European-Arab resolution on Friday aimed at halting the bloodshed. Russia, which joined China in vetoing a previous resolution in October, said the draft was unacceptable in its present form, but said it was willing to "engage" on it.
A date for the meeting of the league's council on Syria had not yet been set, a delegate at the league said.