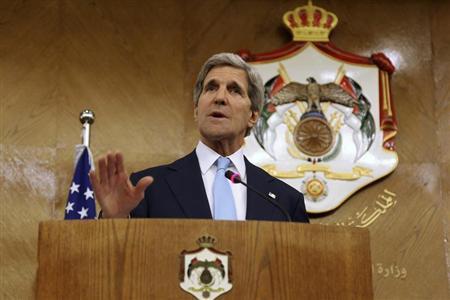 The Arab League announced holding an extraordinary meeting of Arab foreign ministers on Saturday, 21 December, headed by the Libyan Foreign Minister Mohamed Abdel Aziz.
The meeting is held at the request of Palestinian President Mahmoud Abbas "to consider the developments related to the Palestinian cause, and the path of the current negotiations between the Palestinian and Israeli sides, which are conducted under the US auspices," according to Ahmed Ben Helli, Deputy Secretary-General of the Arab League.
US Secretary of State John Kerry will start on Thursday a tour in the region, during which he visits Palestinian and Israeli territories, to submit proposals meant to push forward the currently faultering negotiations between the two sides.
The bumps in the road towards negotiations started during the previous rounds of talk, especially in light of the scheduled 9-month deadline, set by the US administration.
Edited translation from Al-Masry Al-Youm