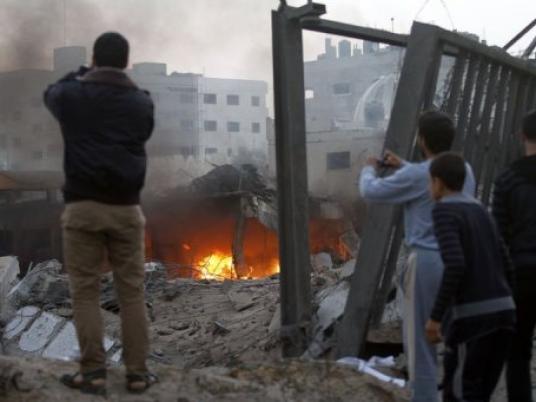 A high-level Arab Parliament delegation visited the Gaza Strip Thursday, the day after a ceasefire agreement with Israel took effect.
FJP deputy head Essam al-Erian described the visit as a "historical shift on the part of the Arab world toward Gaza Strip."
The tenuous truce comes after six Israelis and more than 160 Palestinians were killed in cross-border attacks.
Arab League states formed the parliament in 2001.
The delegation to Gaza included 13 members led by Erian, Ahmed al-Mashraqy, head of the foreign affairs committee Ahmed al-Garwan, Mansour al-Dandany and member of the Palestinian National Council Younis al-Ferayhat.
"The visit has a political motive which is to stand beside our brothers in Palestine, ease the Israeli blockade, and support their resistance, which we consider a right," Mashraqy told Al-Masry Al-Youm.
Erian said the regional parliament represents 300 million Arab citizens who dream of "real unity."
"We will continue to support the Palestinian people, their elected parliament and legitimate leaders until their aspirations are achieved by declaring sovereignty over their territory," Erian said.
Edited translation from Al-Masry Al-Youm