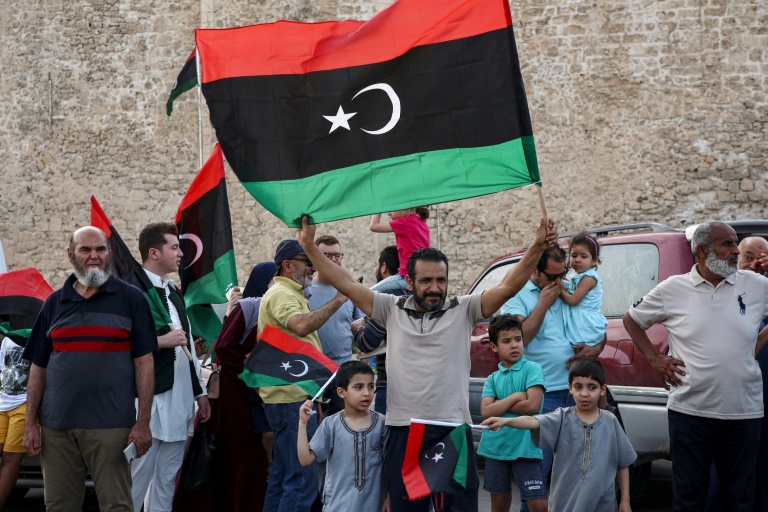 Several Arab countries, along with the US, have announced their support of Egypt's stance on Libya and its right to defend its borders against extremists and terrorist militias.
The Saudi Foreign Ministry stated in response to Egyptian President Abdel Fattah al-Sisi's televised speech on Libya, during an inspection of Egypt's western military zone, that it supports Sisi's statements and Egypt's right to protect its western borders against terrorists.
Saudi Arabia added that Egypt's security is integral to the security of Saudi Arabia as well.
Bahrain and the UAE also chipped in their support for Sisi's speech, and stressed their solidarity with Egypt.
The US State Department announced its support for Cairo's efforts as well, stating that Sisi's speech affirmed Libya's importance and stressed the need for concerted efforts by Libya and its neighbors to push for a ceasefire in Sirte and Jafra to avoid an escalated conflict.
Libyan leaders welcomed Sisi 's speech, which showcased Egypt's readiness to intervene and support Libya against a Turkish occupation in west Libya.
They called on civil society organizations, activists, media personnel, politicians, and tribes to demonstrate in various Libyan cities to support Egypt's initiative.
The Chairman of the Supreme Council for the Warshefana Al-Mabruk Bouamid tribes described the situation in Libya as an "occupation" which poses a threat to Egypt's national security, and Arab national security at large.
From Turkey's end, Foreign Minister Mevlüt Çavuşoglu agreed that his country cannot overlook the importance of peace in Libya for Egypt, especially given the deterioration of Egyptian-Libyan relations.
He said that a political solution is best for Libya.
In a Sunday statement, the speaker for the Libyan House of Representatives Aguila Saleh said that Sisi's support came in response to Libya's appeal to the Egyptian parliament made months ago.

The Libyan parliament had appealed to the Egyptian people, its army and its leader through the Egyptian House of Representatives to support Libya's armed forces in its war against terrorism and  "foreign invasion," Saleh explained.

He added that since the beginning of the Libyan crisis Egypt has sought a push towards a political solution and to reach a consensus among different Libyan parties, done so "out of concern for the safety, unity, security, and stability of Libya".
Sisi on Saturday said that Egypt has the right of international legitimacy at this point, based on the United Nations Charter, to militarily intervene in the Libyan crisis.
During a televised speech at the Western Military Zone, Sisi added that Egypt has also received support from the Libyan House of Representatives to intervene in the Libyan crisis.
Any intervention will aim to protect and secure the western borders from terrorist militias, Sisi explained, and to restore stability to Libya's territories and thereby maintain the stability of Egypt and Arab national security at large.
Sisi also called to raise the Egyptian army's level of military readiness to carry out operations in Egypt and Libya.
The Cairo Declaration takes into consideration the international resolutions, UN efforts, and Berlin Conference resolutions towards ending the Libyan crisis, Sisi explained, paving the way for the future of Libya following the withdrawal of foreign forces and the dissolution of military militias.
Egypt works towards peace first and foremost, and calls to resolve the crisis through political means that meet the needs of the Libyan people and respects international law.
Sisi also issued a warning to all Libyan and foreign parties from forcibly seizing the strategic city of Sirte and al-Jafra, calling them the "red line" for Egypt's national security.