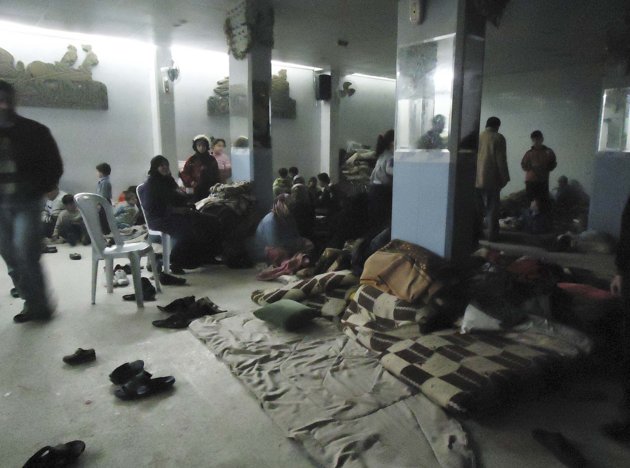 The Arab Council Supporting Fair Trial and Human Rights (ACSFT) has hailed efforts by the Egyptian government in supporting refugees along with its fruitful cooperation with the United Nations High Commissioner for Refugees (UNHCR) and its national partners in Egypt.
In a press statement the ACSFT expressed its hopes that refugees can get their legitimate rights; " we also wish that every refugee family can find a safe place to live and each one would get decent work or learn new skills that will give him the opportunity to live and be engaged into the society" the statement reads.
"We will continue to strengthen and support the efforts of the Egyptian civil society in supporting human rights, especially with the adoption of development programs and projects as well as the development of the state system in the field of legal and judicial assistance to Egyptians, refugees and migrants," Abdul Jawad Ahmed, Chairman of the ACSFT said.
According to it's official website, the ACSFT aims for the legal empowerment and support of the poor, both Egyptians and foreigners including refugees and asylum seekers, and also provides free legal aid for the poor. In addition, the ACSFT seeks to enhance and disseminate the culture of human rights, raise awareness and enhance democracy and freedom of expression. The council is in cooperation with national, regional and international institutions and organizations dedicated to human rights.
The UNHCR announced in 2017 that the total number of refugees and asylum seekers in Egypt increased to well over 209,393.
In February Foreign Ministry Spokesperson Ahmed Abu Zeid stated that the Minister had expressed his appreciation for the important role played by the UNHCR in Egypt, praising history of cooperation between Egypt and the UNHCR since 1954.
He also stressed the importance of strengthening their cooperation in order to deal with the increasing number of refugees in Egypt, which possibly exceeds millions despite the UNHCR only reporting a few hundred thousand.
Egypt's former Prime Minister had established a national committee including concerned entities under the presidency of the Ministry of Foreign Affairs to address the refugee issue.