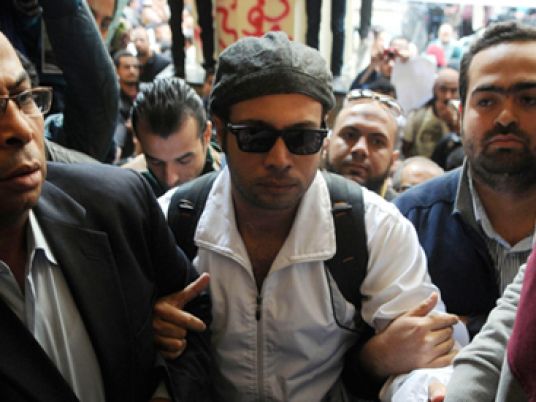 Activist Ahmed Maher has been released Thursday, three days after he ended two prison terms.
Maher, co-founder of the "April 6" youth movement, was sentenced to three years in prison in December 2013 after participating in a demonstration against the protest law in front of Al-Shura council. He was charged with protesting without permit and was ordered to pay a fine of 50,000 Egyptian pounds (around US$2,600).
Maher was supposed to serve another six-month prison term on charges of attacking a court guard, but a court sentence in May 2016 reduced the verdict to only one month.
A law passed in November 2013, under the interim president Adly Mansour, obliges Egyptians to inform the authorities of their intention to protest three days prior to their demonstration, and to obtain a permit.
The April 6 movement was one of the main actors in the January 2011 uprising, which resulted in the ouster of former president Hosni Mubarak after he ruled the country for 30 years.
Other leaders of the movement are currently imprisoned, including Ahmed Douma who received a life sentence in February 2015 in the Cabinet clashes trial.
One year later, the movement's general coordinator Amr Ali was sentenced to three years in prison on charges of calling for protests, and attempting to overthrow the regime.