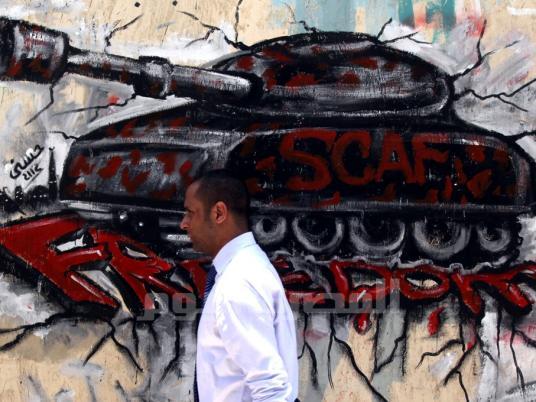 The April 6 Youth Movement called Tuesday for a campaign to bring charges against former Defense Minister Hussein Tantawi and members of the Supreme Council of the Armed Forces over the deaths of demonstrators last year.
The movement plans to file police reports against Tantawi and the SCAF for the deaths of 45 demonstrators during the Mohamed Mahmoud Street protests in November and 17 demonstrators during the Cabinet protests in December.
The campaign's slogan, "No to a safe exit," refers to the Nile Medal that Tantawi received upon being sent into retirement by President Mohamed Morsy. Some have perceived the honor as an arrangement to grant military generals a safe exit in spite of calls to hold them accountable for protester deaths during the SCAF-led transitional period.
In a statement released Monday, the movement announced a protest would take place in front of the High Court Tuesday at 10 am, after which police reports would be filed in protest of "safe exit[s] for the criminal SCAF."
Acting April 6 Youth Movement media spokesperson Saeed Abdel Rahman Badr said "there is no other alternative but to go to court."
Edited translation from Al-Masry Al-Youm