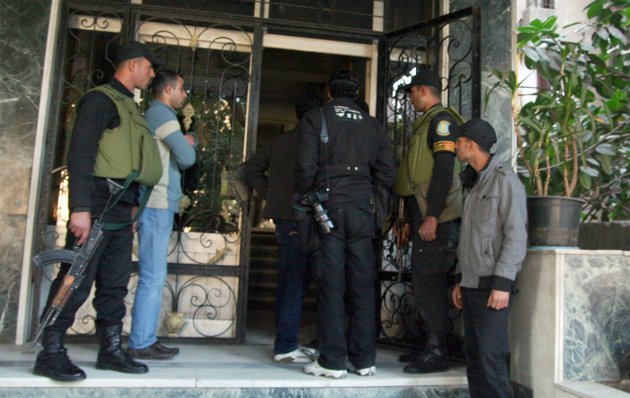 The Cairo Court of Appeals on Tuesday defended its decision to lift a travel ban on foreign defendants in the ongoing NGO funding case, saying the public prosecution's decision to put the defendants on a travel ban list was "unconstitutional."
Judge Magdy Abdel Bary, the head of the department that issued the decision to lift the travel ban, said his department had no choice but to issue the decision because the ban been "issued by magistrates."
"In other words, it has no legal basis," Abdel Bary said.
In a phone interview aired on the CBC satellite channel "This is the Capital" show on Tuesday evening, Magdy said, the criminal code does not prohibit defendants from traveling.
"All of the decisions issued by the public prosecution banning the travel of any person are illegal, unconstitutional and baseless," Magdy said.
In a statement following a meeting on Monday evening, several judges in Alexandria called for a demonstration Friday to protest "the actions of Head of the Cairo Court of Appeals, Abdel Moez Ibrahim," saying they insulted and tarnished the reputation of Egypt's judiciary and "offended the judges' dignity."
The judges' statement said the protest would support their colleagues at the Cairo Court of Appeals who called for an emergency general assembly to meet to cancel Ibrahim's mandate.
"Egypt's judges announce they had no hand in what happened, and they demand accountability for all those who put a blemish on the Egyptian judiciary and shook the public's confidence in it through their misguided actions," the statement said.
The judges vowed to hold those responsible accountable.
"We will not go down in history as having forsaken our dignity or as having failed to defend our independence and reputation … and we will not relent in holding those at fault accountable, whatever their positions," they said.
Translated from Al-Masry Al-Youm