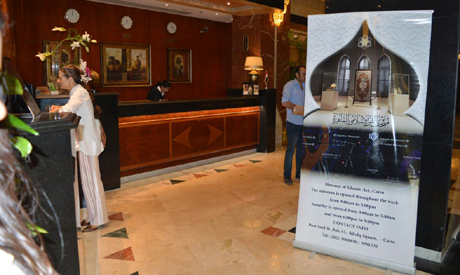 A new initiative by the Ministry of Antiquities to promote museums and archaeological sites inside Egypt's different hotels kicked off recently, according to state-run newspaper of Al-Ahram.
With large advertisements that have been placed in hotel lobbies, the initiative went active last week at one of Egypt's hotels, the head of the ministry's Museums Department Elham Salah stated to Al-Ahram.
The large advertisements fixed in hotels' lobbies are showing photos of the museums being promoted, including the opening hours and a map of some of the country's archaeological sites.
Moreover, a collection of brochures about museums will also be put in every room of the hotel.