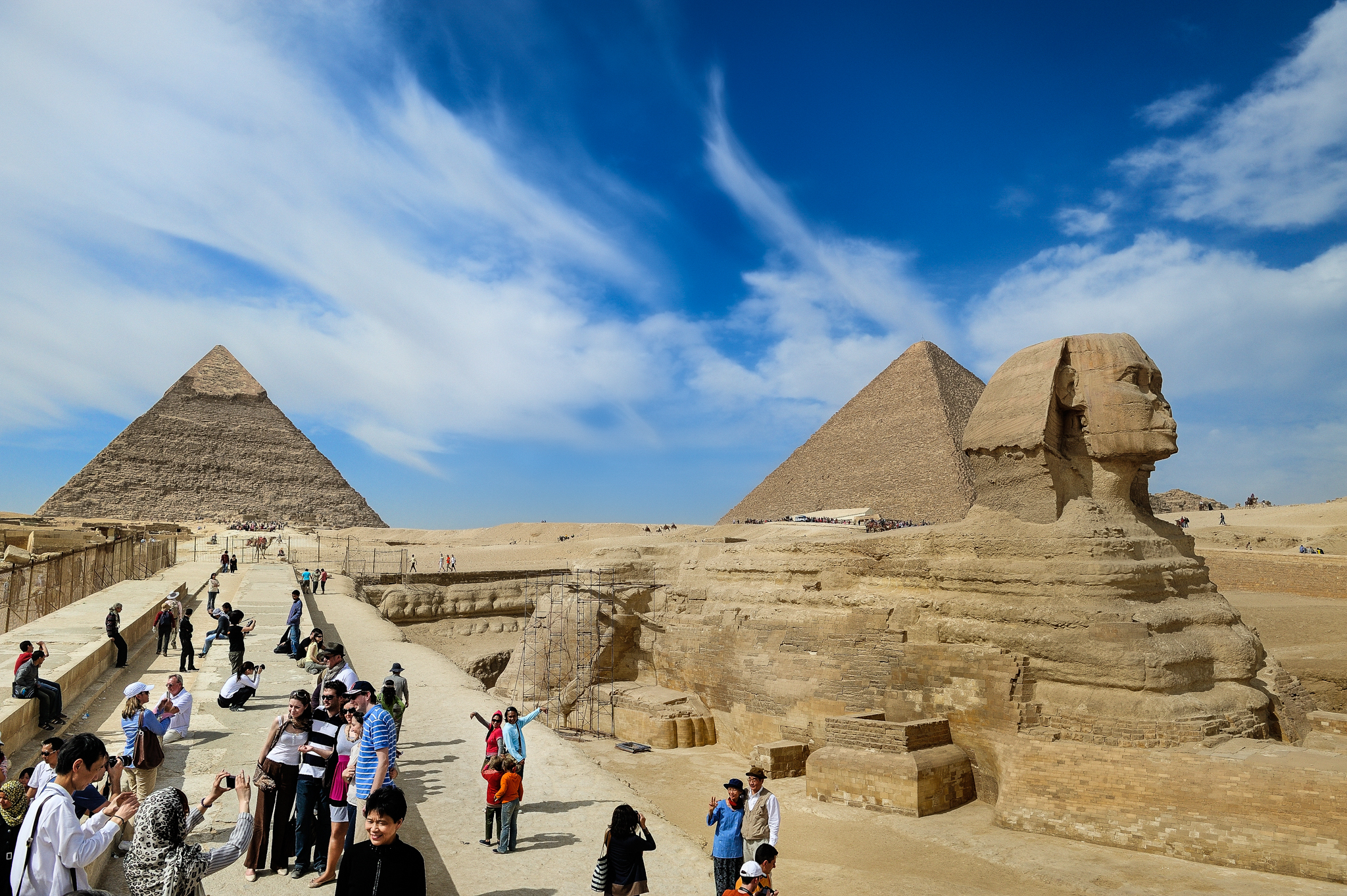 Under the foot of the Pyramids of Giza, as harp melodies played, the Antiquities Ministry on Sunday celebrated the inauguration of the 12th edition of the International Conference of Egyptologists.
The conference will be hosted by Cairo from November 3-8.
A gala dinner was held for the occasion, attended by 600 Egyptologists from Egypt and around the world, alongside the ministers of antiquities, planning, investment and communications, and a number of ambassadors from foreign and Arab countries.
During the ceremony, Antiquities Minister Khaled al-Anany welcomed the attendees, saying: "This session will be different from all previous sessions. The Ministry is pleased to organize three events for participants of the conference, touring the long history of Egypt in various historical eras."
The first event will be held under the foot of the pyramid, the second in the Citadel of Saladin, and the third at Prince Mohamed Ali Palace in Manial, he added.
The audience was impressed by the ceremony's organization and its location beneath the pyramids, with many taking photos to memorialize the event.
During the Sunday event Anany also honored a number of archaeologists for their contributions to Egyptology, including German archaeologist Stefan Zelden Mayo, Japanese archaeologist Sakubi Yoshimura, American archaeologist Mark Lehner and Egyptian archaeologist Zahi Hawass.
Edited translation from Al-Masry Al-Youm