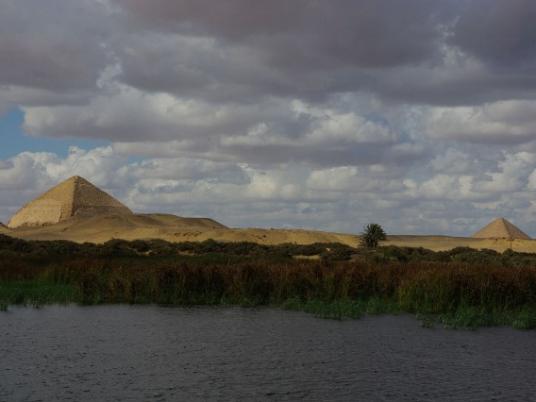 Antiquities Minister Mohamed Ibrahim has said that land encroachers near the Dahshur archaeological area will be removed immediately by the National Security Agency after official permission is granted.
The ministry had previously filed complaints over the land grabs with prosecutors, who subsequently ordered encroachers removed, the minister told MENA.
The complaints came after ministry workers reported that a number of armed Dahshur residents seized land in the area, which hosts five ancient pyramids, in order to build a cemetery.
Ibrahim added that the ministry will grant permission for residents to build cemeteries away from the archaeological sites.
"The ministry has been suffering from [citizens'] lack of archaeological awareness," Ibrahim said, adding that the security void after the January 2011 uprising encouraged encroachments.
"The ministry does not have sufficient financial resources to place guards at monument areas," Ibrahim added, saying that the ministry was instead working on a plan to encourage people nationwide not to encroach on antiquities sites.
Dahshur, south of Saqqara, Giza, hosts five pyramids belonging to King Snefru and other three Pharaohs. It also includes cemeteries from the Old and the Middle Pharaonic Kingdoms.
Edited translation from MENA