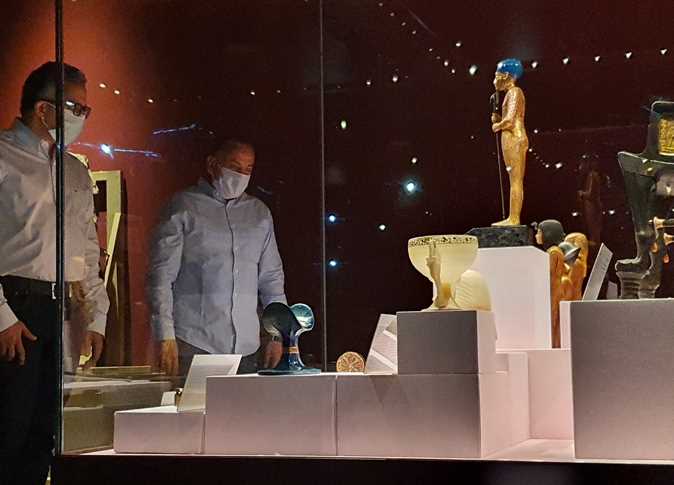 Egyptian Minister of Tourism and Antiquities Khaled al-Anany on Friday opened a temporary Tutankhamun exhibition in the Red Sea governorate's Hurghada Museum for the first time.
The artifacts chosen for display were carefully selected to narrate the young Pharaoh's life while also showcasing the beauty and sophistication of ancient Egyptian art, said the head of the Supreme Council of Antiquities Mostafa Waziri.
He added that this exhibition will serve as a magnet for tourists in Hurghada, educating them on Tutankhamun's life and allowing them to learn about the importance art held to the ancient Egyptians.
The exhibition includes 10 carefully curated artifacts, with a gilded wooden statue of the god Ptah as the main piece.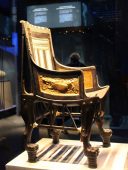 The exhibition serves as an incentive for tourists to visit the city and promotes its new museum.
The Supreme Council of Antiquities said last month that it would display 20 artifacts from the collection of King Tutankhamun's treasures at the Hurghada and Sharm El-Sheikh museums for the first time, allowing visitors there a chance to personally view the Pharaoh's treasures.
The Sharm el-Sheikh Museum is set to open by the end of this year.
Tutankhamun's collection had been out of Egypt over the past two years.
A Supreme Council of Antiquities statement issued last month explained that 166 artifacts from the "Tutankhamun: Treasures of the Golden Pharaoh" exhibition arrived in Egypt on August 28, having last been exhibited in London.
Following their temporary exhibition at the coastal cities, the statement added that the treasures will then be transferred to the Grand Egyptian Museum (GEM), while the rest of the exhibition's pieces returning from London will be sent to the Egyptian Museum in Tahrir.