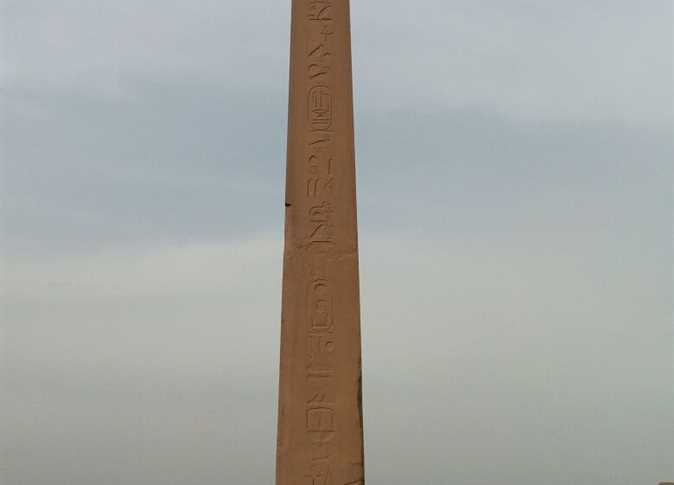 Egypt Antiquities Minister Khalid al-Anani on Saturday inaugurated the open-air museum at the al-Masalla area of the Matareya neighborhood northeast of Cairo after the completion of the project to develop and equip the site and prepare it for becoming a museum, including the obelisk King Senusret I and archaeological artifacts of the excavation work having been carried out there.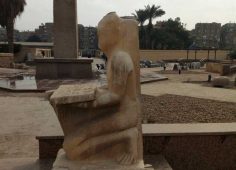 Governor of Cairo Atef Abdel Hamid attended the opening ceremony along with the heads of the committees of the House of Representatives, MPs of Matareya, foreign and Arab ambassadors in Cairo, in addition to cultural advisors.
Head of the Egyptian Antiquities Department with the Antiquities Ministry Ayman Ashmawy said that the opening came after the completion of the development project which was prepared by the Antiquities Ministry to revive the area and make it an important tourist attraction.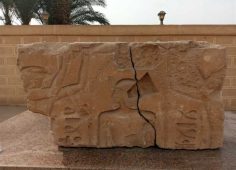 Ashmawy added that the plan was to make the site worthy of its historical and cultural value and an open-air museum that tells the history of the oldest Egyptian city of On.
Ashmawy added that the museum will contain 135 artifacts from ancient times to the modern era, including the obelisk of King Senusret I, one of the kings of the 12th dynasty, in addition to many other obelisks and discoveries in the area.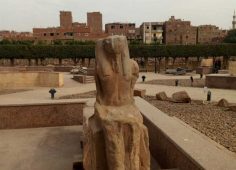 He explained that the obelisk of King Senusret was erected in front of the temple he built for the worship of the god Ra, and it is carved from pink granite of Aswan quarries, with a height of 20.40 meters, weighing 121 tons.
For his part, Head of Projects Sector at the Ministry Waad Allah Abu al-Ela, said that the ministry started the development work in 2008 with self-financing from the ministry at a cost of LE6 million.
Edited translation from Al-Masry Al-Youm