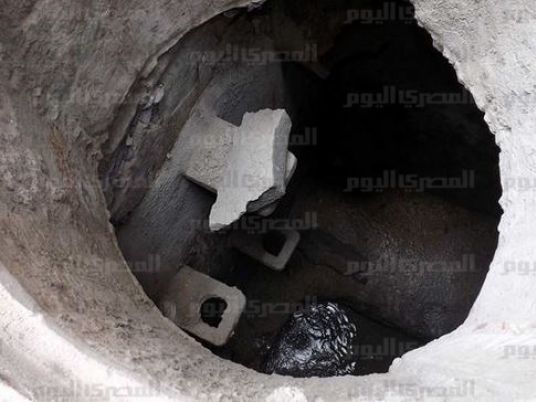 A young 6-year-old child named Menna al-Sayyed died after falling into the sewers through a manhole in Ousim district in Giza.
When the girl disappeared last Sunday, her father thought she had been kidnapped. The following day her disappearance, her family members suspected she might have fallen into a large manhole near the family home.
The family began to search for the child inside the manhole with the help of people until they found her body, and informed the police.
The incident angered residents, who blame local authorities for negligence as they fail to cover open manholes.
Sayyed's father called for prosecuting government officials, according to a Al-Masry Al-Youm reporter who visited the family at their home.
Last week, another child, Youssef al-Sayyed Khalaf, 3, died in Helwan last week after he fell into a manhole.
Manal Shoukry, director of waste water department in Helwan, blamed the parents for Khalaf's death. "How could they let him walk alone while they know we are cleaning the sewers? We place all the equipment around the sewer manholes in the street. Cleaning has been taking place in the evening for the past 10 years. Families are responsible for protecting their children," she said.
Edited translation from Al-Masry Al-Youm