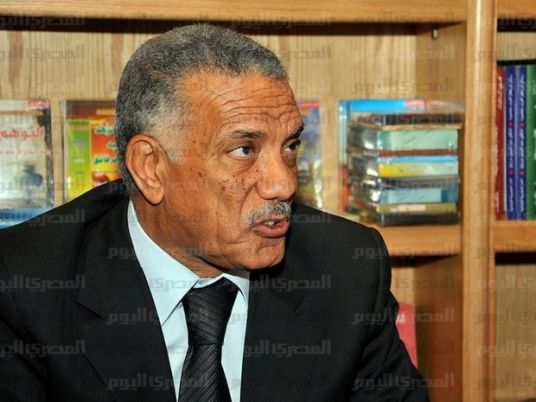 A human rights organization has slammed the decision to refer a former senior judge to a judicial disciplinary investigation over charges of participating in the popular invasion of a security agency during the 2011 uprising.
Zakareya Abdel Aziz, ex-head of the Judges Club, was referred to Judicial Disciplinary Council over charges of invading the dissolved, notorious State Security Investigation Service's building during the uprising that toppled former president Hosni Mubarak.
Commenting on the measure, the Arab Network for human Rights Information, ANHRI, said it represented "a continuation of maltreatment of independent judicial figures".
Last week, an Egyptian disciplinary court ordered 41 judges into compulsory retirement, accusing them of supporting the outlawed Muslim Brotherhood.
"We were expecting such a measure," ANRI said. "Many figures representing independent judiciary and the 25 January 2011 revolution are either killed, or detained, or tarnished," it added, noting that Abdel Aziz, who chaired the Judges Club between 2011 and 2009 "stood against attempts by the Mubarak regime to impose its influence on the judiciary".
ANRHI also pointed to Abdel Aziz's participation in a judges protest back in 2005 that decried the impeachment of two other colleagues, Ahmed Mekky and Hesham al-Bastawisy, who accused the regime of rigging of parliamentary elections at the time.