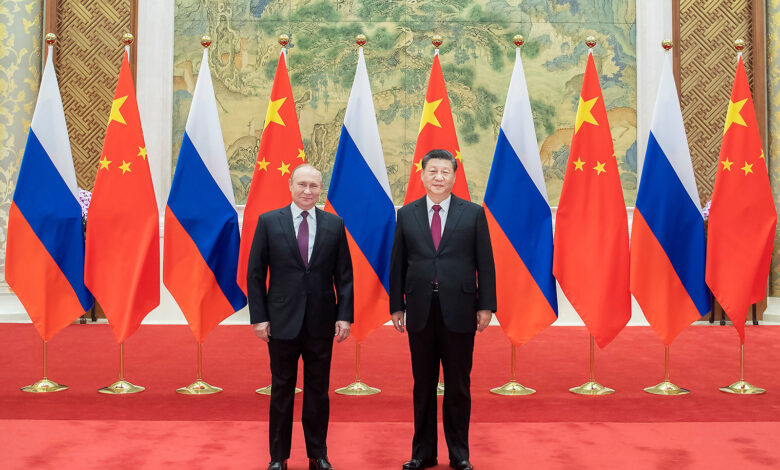 For Chinese leader Xi Jinping, his high-profile state visit to Russia and meeting with President Vladimir Putin this week is a timely opportunity to showcase China's growing diplomatic clout on the world stage and its ambition to challenge the US-led global order.
But in many Western capitals the optics of the visit will look very different — two autocrats who have long described themselves as firm friends shaking hands and banqueting while a conflagration in Europe rages.
Beijing has cast the visit as a "journey of peace," where Xi is supposed to "play a constructive role in promoting peace talks" over the war in Ukraine.
And it comes just days after China scored a major diplomatic victory by brokering a surprise rapprochement between Saudi Arabia and Iran, helping the two archrivals restore diplomatic ties.
Yet hours after the announcement of Xi's trip on Friday, the International Criminal Court (ICC) issued an arrest warrant for Putin, accusing him of war crimes over Moscow's forcible deportation of Ukrainian children.
China's top leader will now be dining with a suspected war criminal whom he has called a "best friend," and affirming his "no limits" partnership with a global pariah whose brutal invasion has killed tens of thousands of people and wreaked havoc on the global economy.
For the United States and much of Europe, Xi's visit is a stark show of support for the increasingly isolated Putin, at a time when his military is running out of supplies and Russia's economy is struggling under Western sanctions.
In recent weeks, Western officials have voiced concerns that China is considering providing lethal assistance to Russia's military. Beijing has denied the allegation, and instead accused the US of prolonging the war by "adding fuel" to the battlefield and providing Ukraine with weapons.
American officials said they would be watching intently for signs that China is moving forward with providing weapons to Russia during Xi's summit with Putin.
Ukraine is watching closely too.
"We really hope that China will not become an accomplice in this horrific war," Oksana Markarova, Ukraine's ambassador to Washington, told CNN. "It's going to be a meeting with a person who's officially suspected by the International Criminal Court."