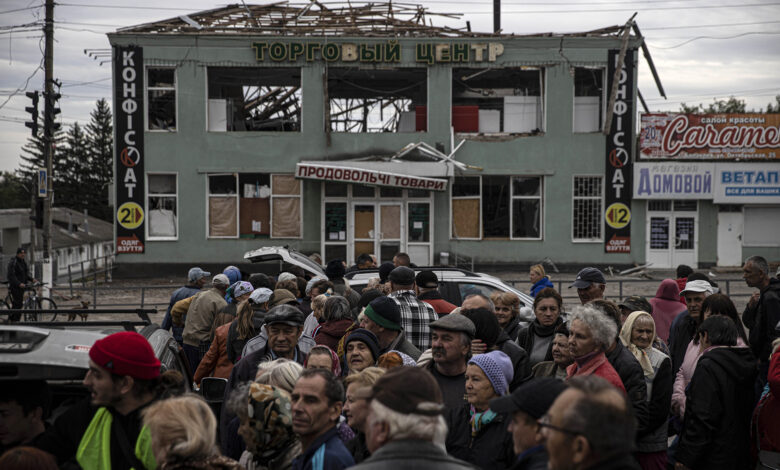 The last week has seen a stunning transformation of the battlefield in eastern Ukraine, as a swift armored offensive by Ukrainian forces rolled through lines of Russian defenses and recaptured more than 3,000 square kilometers of territory.
That is more territory than Russian forces have captured in all their operations in Ukraine since April.
As much as the offensive was brilliantly conceived and executed, it also succeeded because of Russian inadequacies. Throughout swathes of the Kharkiv region, Russian units were poorly organized and equipped — and many offered little resistance.
Their failures, and their disorderly retreat to the east, has made the goal of President Vladimir Putin's special military operation to take all of Luhansk and Donetsk regions considerably harder to attain.
Over the weekend, the Russian retreat continued from border areas that had been occupied since March. Villages within five kilometers of the border were raising the Ukrainian flag.
The collapse of Russian defenses has ignited recriminations among influential Russian military bloggers and personalities in Russian state media.
As the Ukrainian flag was raised in one community after another over the last several days, one question came into focus: how does the Kremlin respond?