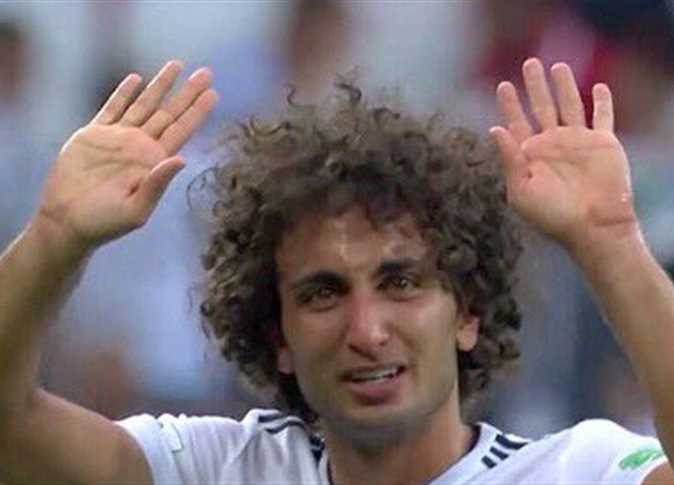 The Egyptian Football Federation (EFA) headed by Hani Abou Rida released an official statement announcing the dismissal of Egyptian footballer Amr Warda after consultation with the board of directors. The dismissal was issued to ensure the maintenance of discipline and commitment among Egypt's team members.
The EFA excluded Egyptian footballer Amr Warda from the national team's 23-player squad on account of his immoral behavior amid a sexual harassment scandal.
Thus Warda has been denied the opportunity to represent Egypt on the national team and is obliged to immediately leave the Egyptian team's camp. He will no longer participate in the ongoing 2019 Africa Cup of Nations tournament.
Warda was cut from the national team due to misbehavior and inappropriate actions, in particular lewd messages sent to the model Merhan Keller that sparked outrage a few days ago.
The story began when Keller stated on her Instagram account that four player from the national team including Amr Warda, Mahmoud Hamdy, Hassan Kouka, and Ayman Ashraf had been harassing her on social media networks.
In a series of Instagram stories, she filmed the messages she received from them to confirm that they were not photoshopped.
Warda took the incident to dissolute steps; he first sent her a comment on one of her pictures showing her boxing gloves saying, "Boxing? haha." When the model ignored his message he send another message telling her she apparently does not know who he is because no one "says no" to him.
Keller said in one of the stories that she refused to give her phone number to one of the four players (Warda) who told her that he will obtain the number because no one ignores him.
Keller's stories took social media networks by storm. Onlookers were divided: one side praised Keller's courage in divulging the incident and the other shamed the accuser, claiming that she is seeking fame.
Hours after Keller's stories went viral across social media, a Mexican model made a post and alleged that it was Warda in the posted video, featured in an alarmingly unethical position. The video in no time ignited anger on social media.
"The video spread through social networking sites is fabricated by someone. I do not know why he did it," Warda told the Egyptian daily Al-Shorouk.
"Someone displayed my picture on someone else's face in a video that went viral across the media," he stated, adding that he had no idea why this is happening to him now.
Warda's football career was threatened during his stay with Feirense Club in 2017. He faced harsh accusations by Portuguese websites claiming his involvement in similarly scandalous incidents of harassments, according to al-Shorouk.
The exclusion decision came hours before the awaited confrontation between Egypt and the Democratic Republic Congo.