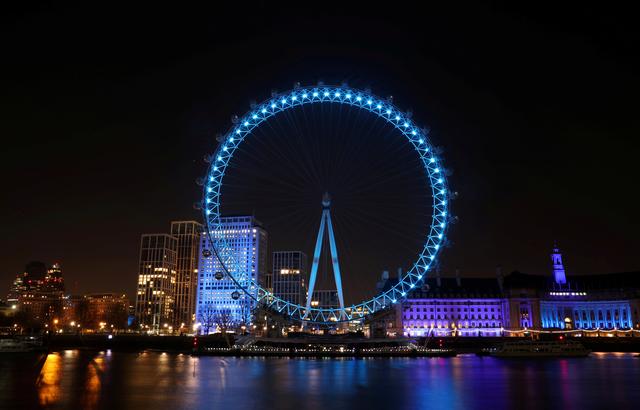 Amr Moussa, the former Secretary General of the Arab League, has expressed his rejection of the Cairo Eye tourist project set to be built in Zamalek.
In a statement written on his Facebook account, Moussa wrote that he eagerly followed the discourse among Cairo citizens regarding all construction and tourist projects being prepared in their neighborhoods, and spoke of the importance of awareness towards the city's heritage.
"I join the voices of the citizens who protested against the Cairo eye Ferris wheel project, which is to be established in an area crowded with clubs, hotels, schools, many activities and traffic," he said.
On Thursday, the head of the Egyptian parliament's tourism committee Nora Ali asked Tourism Minister Khaled Al-Anani to move the Cairo Eye Ferris wheel project from Zamalek Island to another location, explaining that the island is not suitable at all.
Ali pointed out that because the Eye is a tourist attraction, it is better for it to be built close to other tourist attractions, such as in Giza's Pyramid Plateau or the New Administrative Capital.
The request follows public and official outcry about the project after it was announced.
Additionally, Parliament Member Shaima Halawa submitted a request for further studies into potential issues arising from the establishment of the Ferris wheel.
Tourism expert Ahmed Metwally said that the wheel will be a boon for the nation's entertainment and tourism sector, and will allow for a unique panoramic view of Cairo's sights likely attracting millions of visitors annually and hundreds of thousands of tourists, therefore bringing more foreign investments into Egypt.
The Cairo Eye contains 48 cabins with a capacity of six-eight visitors each, servicing up to an estimated 2,500,000 visitors each year. An integrated leisure and tourism destination will also be built around the wheel for a unique experience in the heart of the capital.
Metwally added that an accurate traffic study was drafted up for the project to ensure proper traffic flow within the Zamalek area. This involves providing various means to reach the wheel, including a river transport service using the Cairo Eye Taxi and Cairo Eye Buses for free transportation in addition to allocating a parking lot of up to 500 cars.