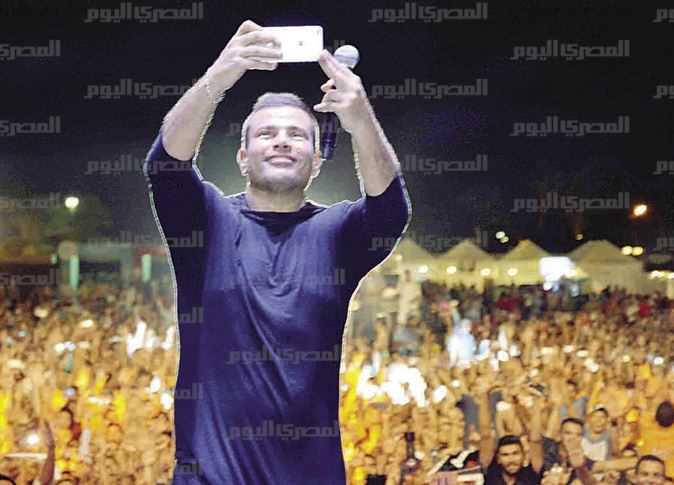 Amr Diab will perform in the north coast city of New Alamein on Friday, August 16, for the first time. The concert will take place in the Music Arena at al-Masa Complex.
The Music Arena can accommodate more than 20,000 spectators and offers the latest equipment. A theater has been prepared with special specifications for this extraordinary event, including the grades VIP, VVIP, and "Lounges."
As Diab prepared for the concert, he announced it on his official social networking pages. He will launch the latest songs of his new album "Ana Gheir" at the concert in addition to a number of his most famous songs.
The concert is expected to see a very high turnout from people of all ages.
Diab is one of the most famous singers in Egypt and the Middle East.
Nicknamed "al-Hadaba" (The Plateau), the superstar has had a long-spanning career that began with his first musical creations in 1983. Over the past three and a half decades, Diab has successfully remained one of Egypt's and the Middle East's top singers, winning awards and selling records.
In 2009, Diab won four 2009 African Music Awards for Best Artist, Best Album, Best Vocalist and Best Song for "Wayah".
He is also the only Middle Eastern artist to have received seven World Music Awards.
Edited translation from Al-Masry Al-Youm