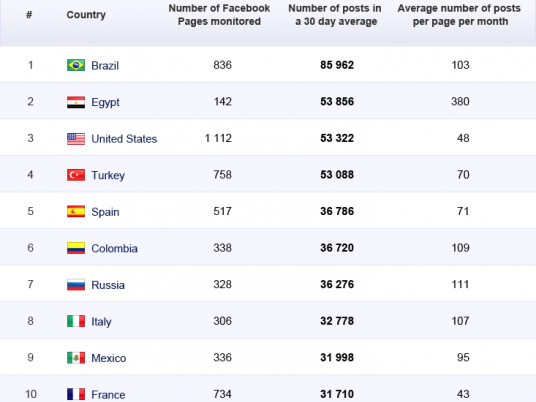 Amnesty International, based in London, denounced Egyptian authorities on Wednesday for implementing a collective random plan to monitor social media.
The organization described the move as a devastating blow to privacy rights and freedom of expression in the country.
The international NGO said in a statement, that under the proposed plans revealed by the Interior Ministry, sites (such as Facebook, Twitter, and YouTube) and mobile phone applications (such as Viber, Whatsapp and Instagram) will be monitored systematically.
"The plans by the Egyptian authorities to indiscriminately monitor social media a few months after the adoption of a new constitution guaranteeing the right to privacy shows the little regard they have for human rights or the rule of law. The plans also spark serious fears that systematic monitoring of social media networks will be used by the authorities to further clamp down on the slightest sign of dissent," said Hassiba Hadj Sahraoui, Middle East and North Africa Deputy Director for Amnesty International.
Articles 51 to 93 in the Egyptian constitution, which was approved last January, guarantee privacy to citizens.
"Amnesty International recognizes that in some cases states may legitimately need to resort to targeted covert surveillance for reasons of national security. However indiscriminate mass surveillance is an unnecessary and disproportionate interference with the right to privacy. Any surveillance of communications, including through social media, must comply with human rights law obligations which balance the duty of the state to protect security with the right to privacy, freedom of expression and other human rights," Amnesty added.
The organization added that targeting journalists, writers and bloggers in an attempt to restrict their views on Twitter, Facebook and other networks raises fears that, in Egypt, there is no room for people to express their views openly without persecution.
The Interior Ministry has defended the move, claiming that it aims to combat terrorism.