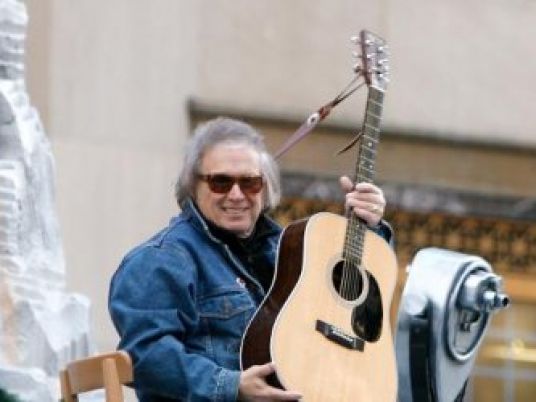 The original manuscript of Don McLean's enigmatic song "American Pie" sold at auction in New York on Tuesday for $1.2 million, Christie's said.
The 18 pages of manuscript, written in pencil, ink and typescript, had been expected to fetch between $1 and $1.5 million at the auction house.
McLean said he wanted to release the manuscript to help people understand the true meaning of the song, released in 1971 and which depicts turbulent upheavals of the latter half of the 20th century.
"It was an indescribable photograph of America that I tried to capture in words and music," he said in February in the Christie's catalog.
"I would say to young songwriters who are starting out to immerse yourself in beautiful music and beautiful lyrics, and think about every word you say in a song," he added.