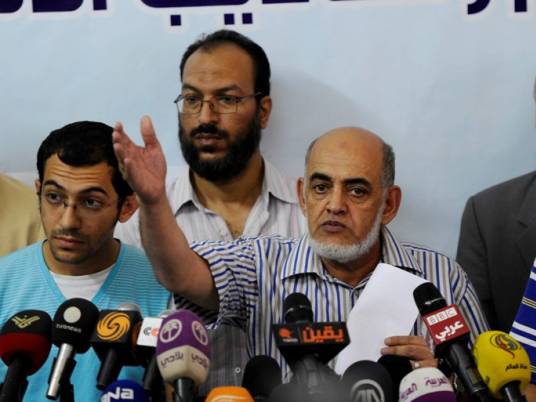 Sources at the National Alliance to Support Legitimacy have said that reconciliation between supporters of deposed President Mohamed Morsy and the regime has become impossible due to the absence of influential political leaders able to persuade the Morsy supporters to accept reconciliation.
"We might accept under certain conditions," said alliance member Amr Abdel Hady. "But the ruling authority rejects."
"Arresting Muslim Brotherhood and Islamist leaders makes it even worse," Abdel Hady said, adding that Morsy supporters now stage protests without the alliance having to call for it.
He said the curfew would not prevent demonstrations or escalation against the state. "There must be a political solution agreed upon by all forces, including the Muslim Brotherhood," he said. "Political forces opposed to the Brotherhood prefer a security solution in order to eliminate the group and obtain a majority in the next parliamentary elections."
Edited translation from Al-Masry Al-Youm