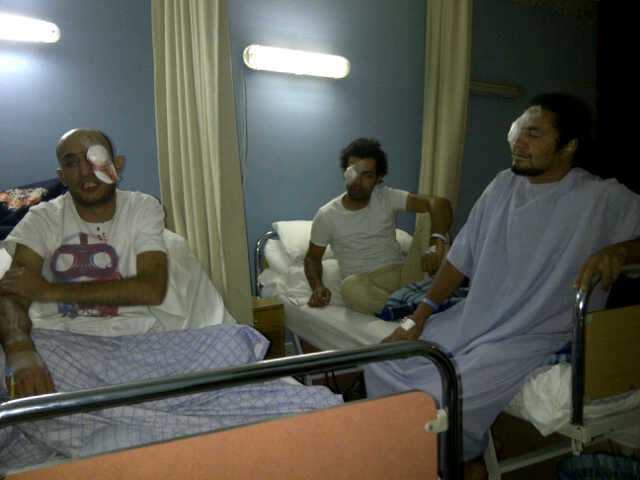 A police officer nicknamed the "eye sniper," after a video apparently showing him aiming shotgun pellets at protesters' heads was distributed, has been detained for a further 15 days pending investigation. This is the sixth time his detention has been extended.
Judge Ahmed Abdel Aziz decided on Saturday to keep First Lieutenant Mahmoud Sobhy al-Shennawy in detention over charges of intentionally targeting protesters' eyes during clashes between demonstrators and riot police in November.
The clashes saw police fight protesters who were demanding an end to army rule in the worst violence since the uprising that toppled President Hosni Mubarak. Four days of clashes left 33 killed and over 1,500 wounded.
A local rights watchdog had said in November that "security forces deliberately fired birdshot pellets and rubber bullets in the direction of demonstrators' bodies. This use of force was intended to injure demonstrators rather than disperse them, which led to several of them losing the use of their eyes."
More than 60 cases of eye injuries between 19 November and the morning of 27 November were reported.
During the first investigation session, Shennawy denied all charges against him, according the news website Youm7.
Shennawy's lawyer, Tarek Gameel Saeed, told the court on Saturday that the defendant should be released immediately because he had not committed any crime.
The lawyer also said that Shennawy was not carrying a pellet gun during the clashes and that there is no evidence he was targeting protesters' eyes.