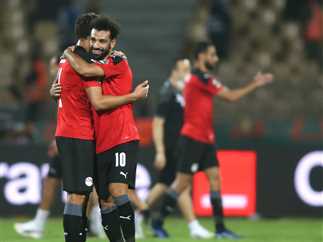 The Egyptian Football Association  announced the prices of tickets for the match between Egypt and Guinea, scheduled for June 5, Executive Director of the Egyptian Football Association, Walid al-Attar, said.
"The first match against Guinea is on June 5 at 9 pm, and tickets will be released on the Tazkarti website.
The price of a third-class ticket is about LE50," Attar told Al-Hayat channel on Wednesday.
He also made it clear that tickets will be available from Wednesday for booking through the Tazkarti website.
The Egyptian national football team will travel to Malawi to face Ethiopia on June 9 in the second round of the Africa Cup of Nations qualifiers, he said , adding a friendly match is scheduled with South Korea on June 14.
The Egyptian team will have several matches in the coming period, including the qualifiers for the upcoming Africa Cup of Nations.
There are also friendly matches with South Korea, as part of Korea's preparations to participate in the World Cup.