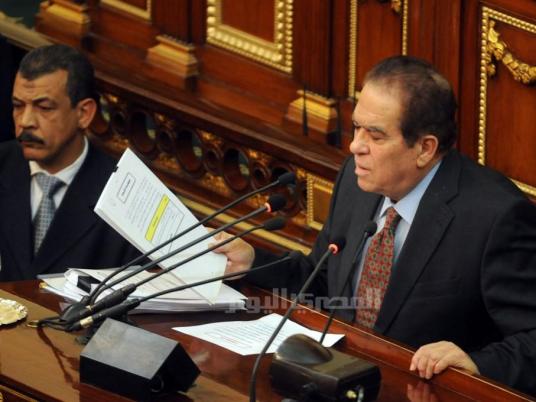 Ashraf Thabet, parliamentary undersecretary and member of the Salafi Nour Party's supreme body, has said that aside from the Muslim Brotherhood's Freedom and Justice Party, which has rejected the cabinet's briefing, other parliamentary blocs have not called for the dismissal of the government.
In a phone call with the Egypt Decides talk show on Al-Hayat 2 channel on Tuesday, Thabet said there is a major crisis between Parliament and the government over the failure of the latter to restore security in the street, which led the former to suspend its sessions.
He strongly opposed attempts by a number of parliamentarians collecting signatures to withdraw confidence from Parliament Speaker Mohamed Saad al-Katatny.
Military council-appointed MP Yasser al-Qady said that 183 MPs voted not to withdraw confidence from the government, and that Emad Abdel Ghafour, leader of the Salafi Nour Party, promised him another 80 votes so as not to allow the Brotherhood to control power in Parliament.
Edited translation from Al-Masry Al-Youm