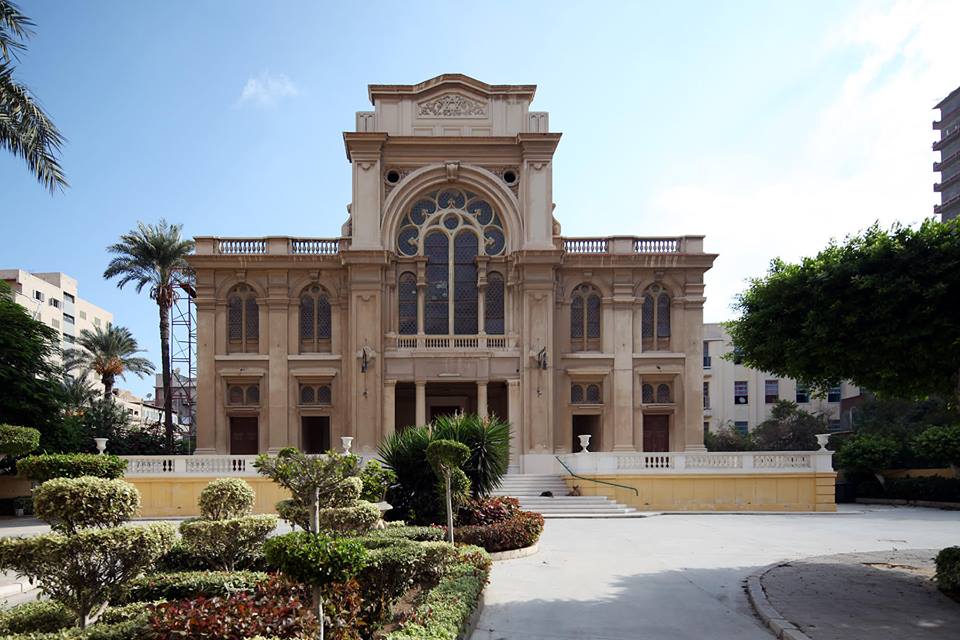 The recently renovated Eliyahu Hanavi synagogue, one of Egypt's oldest synagogues located in the city of Alexandria, welcomed 180 Jews of Egyptian origin, who flew to Egypt to celebrate the synagogue's grand opening on Monday, February 17, CNN Arabic reported.
The celebration was organized by the Jewish Nebi Daniel Association, The Jerusalem Post reported.
Considered Alexandria's oldest synagogue, Eliyahu Hanavi was reopened on January 10, following an intensive two-year restoration process by the Tourism and Antiquities Ministry and the Armed Forces Engineering Authority.
Archaeological expert Abdel-Rahim Rayhan told MENA that efforts by the Egyptian government to renovate the historical synagogue shows the dedication of the Tourism and Antiquities Ministry to preserving Egypt's rich Jewish heritage.
The restoration work, which was funded by Egypt's Antiquities and Tourism Ministry, cost nearly LE 65 million, and included work on the building's structure, facade, various rooms, lighting, and even the temple's security systems, according to comments made by engineer Waad Allah Abol Ela told to Borsa News.
The synagogue, which was included on the World Monuments Fund's 2018 list of monuments at risk, is located in al-Nabi Daniel Street, downtown Alexandria. Eliyahu Hanavi is also the largest synagogue in Alexandria and can accommodate 700 worshipers.
Established in 1354, the synagogue was destroyed during Napoleon Bonaparte's expedition in 1798 when a defensive wall that expanded from the Kom al-Dikka area to the Mediterranean was built. In 1850, Mohamed Ali Pasha launched efforts to rebuild the synagogue.
Meanwhile, with the aim of preserving, and possibly reviving, Jewish heritage in Egypt, the US Embassy in Cairo announced in January that the Bassatine Cemetery, located in Cairo and known as the world's second oldest Jewish cemetery, is set to be restored with funds provided by the embassy.
The conservation project is a collaboration between the Drop of Milk Foundation and the American Research center in Egypt. Restoration work will focus on maintaining the cemetery's architecture as well as the graveyard.
Dating back to the ninth century, the ancient cemetery was used at the time by two Jewish communities named Karaite and Rabbinate, according to the statement. The major Jewish historical figures from Egypt are all buried in the cemetery, such as Rabbi Haim Capusi.
The Jewish community in Cairo has significantly shrunk in the decades following the 1948 war and the establishment of the state of Israel. There are just five Egyptian Jews in the country, all of which belong to the last Jewish family known to be living in Cairo; Magda Haroun and her four granddaughters, according to the Wataninet news website.
Egypt was home to some 80,000 Jews before 1948, many of whom left Egypt between 1956 and 1976, part of a larger Jewish exodus from Arab countries following the founding of Israel, according to the Jewish Telegraph, a British Jewish newspaper.