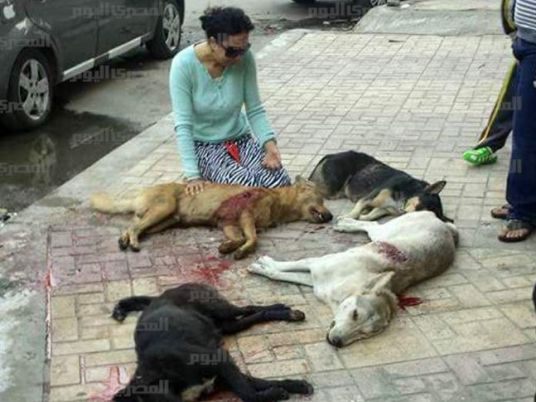 A campaign to rid Alexandria of stray animals was put into force on Monday and has caused an uproar among animal rights groups, after the province exterminated more than 600 street animals last month.
The campaign by Alexandria's veterinary service covered the areas between the districts of Azarita and Sporting, reacting to residents' complaints of stray animals in their neighborhoods.
Gruesome photos of the animals lying dead on the ground in the street caused outrage among animal rights advocates who prefer the method of rescuing animals and providing them with care rather than shooting them in public.
Ahmed Abdel Galil, head of the veterinary department in charge of the extermination program, told Al-Masry Al-Youm that 640 stray dogs and cats cleared off the streets in November. He added that the service runs monthly campaigns with day and night raids.
He explained that toxicant substances are put in minced meat and fed to the target animals, but the animals that don't eat the poisoned food are killed with shotguns.
Edited translation from Al-Masry Al-Youm